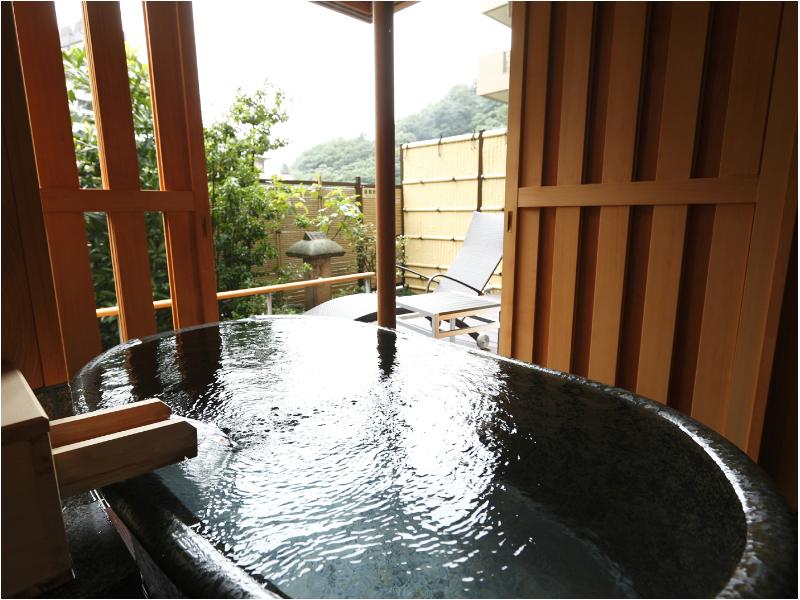 Top 5 Affordable Ryokans Near Tokyo (part 2)
Top 5 Affordable Ryokans Near Tokyo (part 2)
Onsen hot spring resorts are extremely popular amongst locals and tourists in Japan. And one of the most famous onsen towns is Hakone which is located conveniently near Tokyo. There are tons of onsen resorts that you can find all across Japan but all of the onsen resorts that I will be introducing in these blogs will be located in Hakone. Not only are these some of the most popular onsen resorts in Hakone but they are also some of the most affordable as well.
If you want to know how long it takes to get to Hakone and how to get there then make sure to read the first part of this blog as I mention the fees and the trains to take. Hakone is a great weekend getaway or even a great place to go for a day trip so you can go with your friends or family.
(source: https://www.japanican.com/en/hotel/detail/4306017/)
The second resort that I would like to introduce is the Hotel Nanpuso which is located near the Hakone Yumoto Station. From the Hakone Yumoto station there is a shuttle bus that guests can take and it will take approximately 7 minutes to get to the Hotel Nanpuso. And it is only 100 yen for one way per person. There is a shuttle that leaves that Hakone Yumoto station every 15 to 20 minutes from 8:30 am to 11 am on the weekdays and on the weekends it leaves every 15 to 25 minutes between 10:45 am to 6:45 pm.
(source: https://rsv.rurubu.travel/PhotoList.aspx?st=4306017&sk=B7&pc=B2CEHTL&rc=401&pn=0&aff=rurubu_t)
Hotel Nanpuso is a popular place to visit not only because it is a beautiful onsen hot spring resort but also because you can easily access it from Tokyo. Guests are able to choose between a Japanese style room and a Japanese/Western style room and there are also rooms with a private open air bath attached.
Hotel Nanpuso has two large open air hot spring baths and a public indoor hot spring bath for you to enjoy. The onsen water at this resort is famous for being able to cure muscle pain and join pains and also for curing shoulder aches and fatigue.
They also serve delicious Japanese style seafood cuisine which they use popular seasonal ingredients. The dishes are not just delicious they are presented very beautifully as well.
(source: https://www.booking.com/hotel/jp/ashinoko-ichinoyu-hakone.ja.html?aid=356980;label=gog235jc-hotel-XX-jp-ashinokoNichinoyuNhakone-unspec-us_wa-com-L%3Aja-O%3AosSx-B%3Asafari-N%3AXX-S%3Abo-U%3AXX-H%3As;sid=3ea06bc3c817be05191e95faa71f0ab2;dist=0&sb_price_type=total&type=total&)
The third most popular yet affordable onsen in Hakone is the Hotel Ashinoko Ichinoyu. The Hotel Ashinoko Ichinoyu was newly renovated in 2011 and they provide three Japanese style rooms and 18 Western style rooms.
The great thing about this onsen resort is that it is only a 5 minute walk away from the Lake Ashinoko and the Togendai Ropeway station is only a 10 minute walk away. And on the first floor of the resort there is an open air bath which is open every day from 6:30 to 10 am. And from 4pm to 1am you are able reserve the onsen for private use if you would prefer not to use it with a bunch of other strangers.
On the second floor of the hotel Ashinoko Ichinoyu is another public bath that was renovated in 2012 and it uses very high quality Ubako onsen water. You can enjoy the onsen on the second floor during the hours that the open air bath on the first floor is closed.
In the dining room of the hotel you can have breakfast served to you after soaking up in the onsen in the morning. And for dinner you will be served a traditional Japanese meal which they will use local specialties. And if you want to go sight seeing during the day then you can explore the Hakone shrine or you can enjoy the view from the Hakone Ropway ride to the Owakudani Valley.