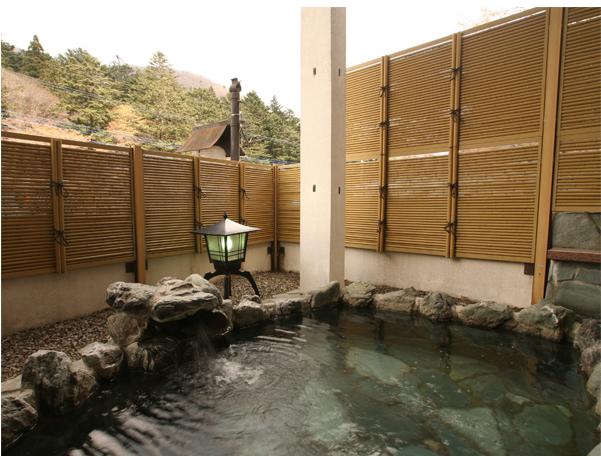 Top 5 Affordable Ryokans Near Tokyo (Part 3) 
Top 5 Affordable Ryokans Near Tokyo (Part 3) 
If you are traveling to Tokyo and are looking to make a side trip somewhere else then I would definitely recommend going to Hakone. There are lots of other great side trips that you can make but Hakone is close to Mount Fuji so you can get a beautiful view of Mount Fuji and there is a lot of other sightseeing that you can do as well. Not only is it surrounded by beautiful nature it is also famous for being an onsen resort town.
In my opinion, soaking in an onsen is one of the most amazing experiences for those of you who have not experienced it before. And to top things off staying at a Japanese style inn will give you the full Japanese experience. And since Hakone is filled with ryokans it really is a must if you go to Hakone.
I've already mentioned three other popular onsen resorts in Hakone in Part 1 and Part 2 of this blog so make sure to check those out if you want to see all top 5 of the most affordable ryokans in Hakone. As a quick recap, I mentioned in the two other blogs that Hakone can be easily reached from Tokyo so that's another reason why it is popular.
Hakone is a popular place for families or groups of friends to visit for a quick getaway from the city. It's peaceful and quiet and you can relax being surrounded by nature so people who want to get away from the concrete jungle it is perfect.
Although Hakone is an amazing place there is another very famous onsen hot spring town called Shima Onsen which is located in the Gunma Prefecture. Shima Onsen is listed as one of the top 4 onsen hot spring towns, the other three being Kusatsu, Minakami and Ikaho.
Shima Onsen is one of the oldest hot spring towns in Japan and it gets it's name because people believe that after bathing in its abundant spring waters all of your ailments will be healed. And although it is a small town this natural hot spring resort town is surrounded by nature as it is right in the mountain valley which means that it boasts with picturesque scenery.
From Ueno station in Tokyo you can take the JR Kusatsu limited express train to the JR Nakanojo Station. And it only takes about two hours and it will cost around 4,500 yen. It is relatively easy to get to Nakanojo Station but there are only around two to three trains that leave every day from Ueno Station so you'll need to check the train times before leaving for your trip.
You can also take the JR Joetsu Shinkansen or the Hokuriku Shinkansen to Takasaki Station which will take about an hour and will cost around 4,500 yen to 5,500 yen. From there you can transfer onto the JR Agatsuma Line to Nakanojo station which will take another hour and will cost 760 yen. Then you can take a 50 minute local bus ride to Shima Onsen from the JR Nakanojo Station which will cost 930 yen.
(source: https://www.booking.com/hotel/jp/ayameya-ryokan.ja.html)
In Shima Onsen there is a lovely traditional Japanese ryokan called the Ayameya Ryokan that has all Japanese style rooms. There are a total of four public baths and all of these public baths have a beautiful view of the mountain.
(source: https://www.booking.com/hotel/jp/ayameya-ryokan.ja.html)
There are breakfast sets and traditional multi Japanese course available for dinner which you can have brought to your room or in the dining room of the ryokan.