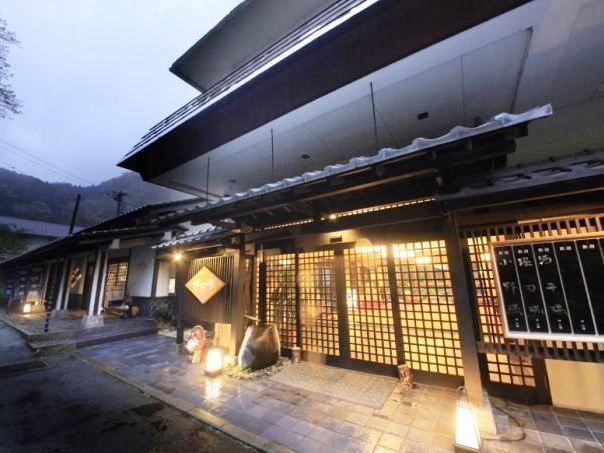 Top 5 Affordable Ryokans Near Tokyo (Part 4) 
Top 5 Affordable Ryokans Near Tokyo (Part 4) 
Japan has many famous onsen resort towns and if you are traveling to Tokyo then there are lots of onsen resort towns that you can get to that is a short train ride away. In Part 1 and Part 2 of this blog I mentioned two other very popular onsen resort towns that are located near Tokyo. The closest on is located in a place called Hakone and the other is located in the Gunma Prefecture. Both resorts have their charm points and since they are both easily reached from Tokyo they are popular locations visited by tourists and locals.
As I mentioned in the two other blogs, Hakone and Gunma both have their charm points. Hakone has many sightseeing locations and there are tons of beautiful and affordable onsen resorts that you can choose from and it is also much closer to Tokyo than Gunma. But Gunma's Shima Onsen is one of the oldest onsen resort towns in Japan and is also one of the top onsen towns alongside Kusatsu, Minakami and Ikaho.
Although Hakone and Shima Onsen are great there is another popular onsen resort town that is located near Tokyo. Yamakita is a small town located west of the Kanagawa Prefecture. It is a secluded town so it is not as famous as Shima Onsen or Hakone but this is precisely why visitors like to come to Yamakita because they want to visit an onsen town that is off the beaten path.
The Nakagawa Onsen in Yamakita is not one that is mentioned in the tourist guides but it is only about two hours away from Shinjuku station and only two transfers along the way. You can take the Sagami train to the Hadano Station which takes around 55 minutes. From there you can transfer onto the Odakyu express train to Shin Matsuda station which takes about 10 minutes. From there you will need to transfer onto the Fujikyu Shonan Bus and get off at the Nakagawa Onsen Iriguchi bus stop which is about a 55 minute bus ride.
(source: https://hotelista.jp/hotel/05007356/)
In the Nakagawa Onsen Area there is a rokan called the Shingenkan Ryokan which is located right by the streams of Nakagawa Onsen. It is a very traditional hot spring resort that is in a quiet and remote town. At the ryokan there are three types of hot spring baths that you can bathe in. All three of ths baths use alkaline onsen water that is known for curing dermatitis and eczema, rheumatism and neurosis and it also makes your skin beautiful.
The only downside it that there are no convenience stores or any other dining options near the ryokan. But the ryokan does serve breakfast and dinner that is a traditional Japanese meal.
The area around the ryokan is gorgeous and it will definitely help you unwind from hustle and bustle of the city. It will definitely be a therapeutic experience.
There is a free shuttle bus that the ryokan provides between Shingenkan and Yaga station. They will require you to make reservations for a room at least one day before your day. You can also walk to the ryokan from Nakagawa Onsen Iriguchi bus stop as it is only a four minute walk away.