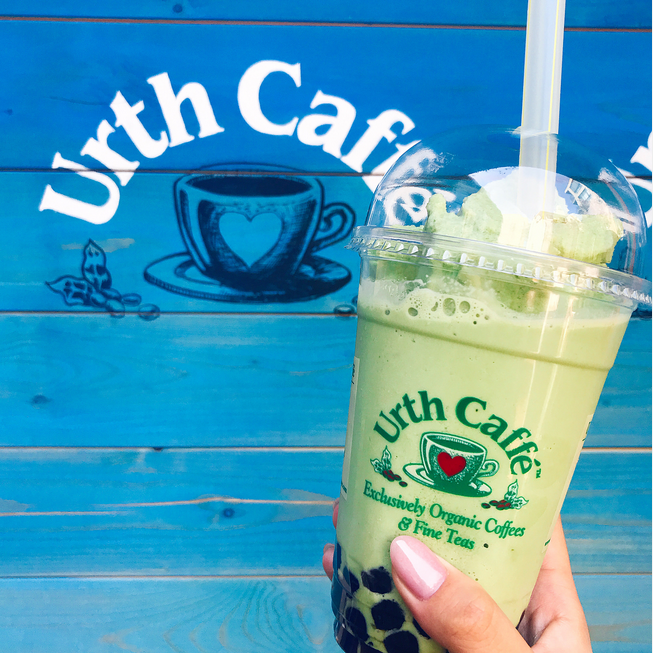 Top Bubble Tea in Tokyo
In Tokyo, you can find some of the best Bubble tea shops that are deliciously served both hot and cold with lots of fillings or lots of toppings. Although this is a Taiwan-born drink it has become extremely popular in Tokyo and a lot of the best Taiwanese chain bubble tea shops have now opened up in Tokyo. Not only are they delicious but the shops are also aesthetically pleasing so it has attracted a lot of customers as it is very instagram worthy. The following are some of the best bubble tea shops to visit during your trip to Tokyo.
(picture source; https://instagrammernews.com/detail/1660727778440325817)
My personal favourite is the bubble tea from The Alley Lujiaoxiang. This Taiwanese chain shop opened it's first shop in Tokyo in 2017 and since then they have already opened up a few more in different locations of Tokyo. They have a bunch  of unique mixtures that are a milk tea flavour with a hint of fruitiness. There are a bunch to choose from and they are all absolutely delicious. During the winter and fall time they also sell hot versions of the bubble tea which is perfect for this time of the year.
(picture source: https://www.timeout.com/los-angeles/restaurants/coco-fresh-tea-juice)
My other favourite place to go for bubble tea is Coco which spread from Canada to China and now Japan. Coco also has a bunch of different flavours that you can choose from including mango, strawberry and lemon bubble tea or they have matcha bubble tea and also milk tea bubble tea which is my all time favourite.
(picture source; http://picbear.online/media/1773961125101928561_1461934938)
One place that is an oldie but goodie is the Urth Caffe boba. This is an LA born cafe and restaurant and maybe most of you have already tried it. But if not you should definitely try it out. They have different flavours such as matcha, ear grey and chai. My favourite from Urth will always be the matcha slush boba. Yum!
(picture source: https://anahideo.com/gourmet-170920/)
Gong Cha is yet another bubble tea store that originated in Taiwan. It's first store opened up in 2006 and since then it has successfully opened up it's shops in Cambodia, American, Australia, Singapore, China and a few other countries. They have a bunch of different flavours like milk tea, smoothies, fruit tea and you can even customize it to your preference. They also let you add different toppings or you can replace the pearls for aloe jelly and so on.
(picture source: https://hamakore.yokohama/chunshuitang-yokohama-open-20160806/)
If you like milk tea bubble tea then get yours from Chun Shui Tang which has it prepared by a certified tea master. They have a bunch of other delicious options on their menu and even have some food on their menu as well. This too is a Taiwan born restaurant that now has a few shops in the Tokyo area. They also serve both hot and cold drinks all throughout the year so depending on the weather or on your mood you can order either a cold or hot drink.
(picture source: http://placenta123.com/news/gourmet/alfred-tea-room/)
If you are looking for a trendy instagram worthy bubble tea shop that also has delicious bubble tea then you should head to Alfred Tea Room. This shop is really popular in LA at the moment and they have an extensive list of bubble tea options. All of their tapioca are house-made as well which makes it that much more delicious.
(picture source: https://www.pinterest.com/pin/551691023097266315/)
If you are into the more frozen bubble tea drinks then the MeetFresh is the place for you. This too is a Taiwan chain bubble tea shop that sells a bunch of different frozen drinks with tapioca and other interesting toppings. Their tapioca is covered in a delicious black sugar syrup that mixes well with any drink you order. I do love a good milk tea bubble tea but I also love slushy type bubble teas so if you are like me and you love those slushy drinks then you should check out MeetFresh.
If you are interested in renting a pocket wifi or a prepaid SIM card during your trip to Japan then make sure to check out the Genki Mobile Website: https://genkimobile.com/