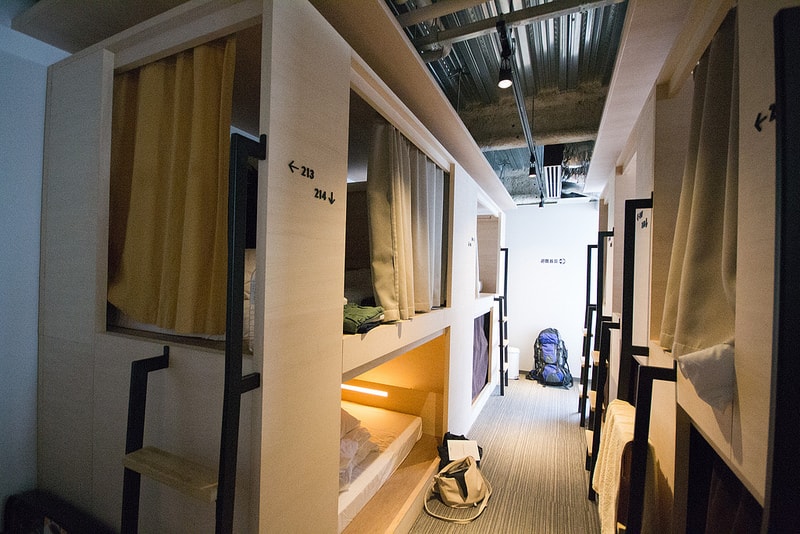 Top Hostels in Tokyo (Part 2)
Top Hostels in Tokyo (Part 2)
Previously I wrote a blog post about some of the top hostels that you can stay at during your trip to Tokyo. There are a bunch of different hostels that you can choose from in that part 1 blog post but I have put together some more hostels that you can look into if you are interested. The hostels in Tokyo are all fairly nice and are for the most part located in a great area as well. If you are on a budget and want to save some money you should definitely look into these hostels.
(source; http://khaosan-tokyo.com/en/?post_type=room&p=544)
If you are looking for a hostel located in the Asakusa area there are tons to choose from. Kaosan Tokyo Kabuki is one of the hostels located in this area and it is very close to many of the traditional Japanese tourist locations. There are kitchen facilities available for the guests as well as free wifi, towels, soap and shampoo. This hostel is not as modern looking as some of the other hostels but it is still great. And the best thing about this hostel is that it's only a one minute walk away from the Asakusa Shrine and Sensoji Temple as well as the Asakusa Station.
(source; https://www.japantimes.co.jp/life/2016/08/10/food/wise-owl-hostels-tokyo/#.W3TaqkyB2T8)
Wise Owl Tokyo is a few train stops away from Tokyo station. The hostel is known for being extremely clean and their beds are all like private cubbies. The owner also runs a bar and cafe so even though breakfast is not included you can grab coffee and food at the cafe or grab some drinks at the bar at night. There is also free wifi and they provide a fridge for you to keep your food and drinks in.
(source: https://packmeto.com/unplan-kagurazaka-tokyo-hostel-review/)
Unplan Kagurazaka is in a great area as it is only 8 minutes from Tokyo Station, 18 minutes to Roppongi, 15 minutes to Shinjuku and 20 minutes from Shibuya and Harajuku. From 8am to 10am they provide free breakfast for all the guests. The dorm style beds here are like capsule stye beds and there are rooms that have an outdoor terrace. The room fits 40 guests and the other great thing is that there is a kitchen available.