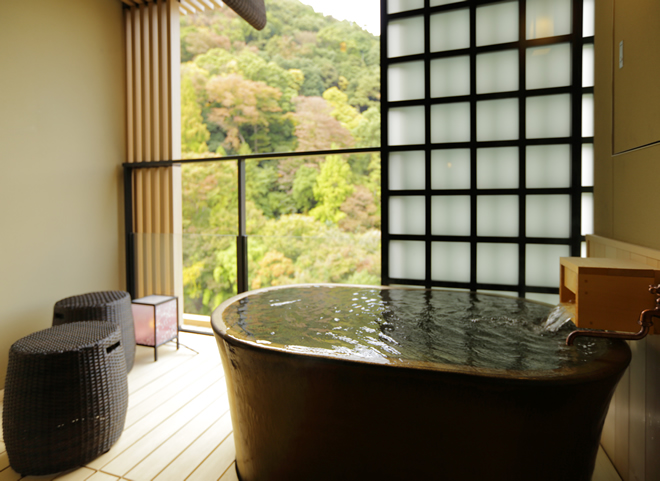 Top Hotels in Hakone (Part 1)
Top Hotels in Hakone (Part 1)
I've mentioned a few times in this Blog about Hakone but for those of you who have not heard of Hakone it is a popular tourist spot that is famous for the onsen resorts. There is a lot of sightseeing that you can do including exploring Hakone Shrine, going to Lake Ashinoko, riding the Hakone Ropeway and more. You can also get a spectacular view of Mount Fuji from Hakone and because it is located only two hours away by train from Tokyo many people like to go to Hakone for the day or for a weekend getaway.
There are many different accommodations that you can find in Hakone so it may be overwhelming with so many different options. So here is a list of some of the most recommended hotels in Hakone. But they are definitely on the expensive side so if you can afford it then I would definitely recommend the following hotels.
The Tsukino Yado Sara is a hotel that opened in 2015 and has a total of 56 rooms that were all designed to be very modern. There is a communal bath that is available but there are also rooms that have open air onsens. There is one room called the Hollywood twin room where you can get a view of the Sukumo River. For dinner you will be served a full Japanese course where they will serve Wagyu Sukiyaki and Seafood Shabu Shabu.
(source' https://www.tripadvisor.com.sg/LocationPhotoDirectLink-g298171-d635211-i194759212-Hyatt_Regency_Hakone_Resort_and_Spa-Hakone_machi_Ashigarashimo_gun_Kanaga.html)
The Hotel Hyatt Regency Hakon Resort and Spa is another popular hotel to stay at in Hakone. This hote is located in the Gora region of Hakone which is filled with lush greenery. Obviously they are very famous for their onsen but also for their fantastic food. There are four different restaurants and lounges which all serve delicious food. There are 80 rooms available at this hotel and they all have a sun terrace or balcony. The onsens at this hotel are very spacious and elegant. The water used for these onsens are from the natural hot spring from the Owakudani and the minerals in it are said to relieve muscle fatigue and nerve fatigue. You can also relax at their spa that is located right in the hotel.
(source; https://www.odakyu-travel.co.jp/ch/search/faci.php?faci_cd=4648001810)
Another popular hotel is the Hakone Highland Hotel where you can appreciate all four seasons. it is away from the city and so guests can spend some quiet time away from the city life. The hotel is known for serving a delicious French-Japanese dish which uses the best seasonal ingredients and the upmost French cuisine technique. The hotel has a bunch of different onsens including indoor onsens, outdoor onsens, a Jacuzzi and you can relax at the spas. It is designed so that the guests will appreciate and enjoy the beauty of nature right from the onsen.
(source; http://www.hakone-hoteldeyama.jp/en/)
Odakyu Hotel de Yama is a huge resort hotel that is located near the famous Hakone Shrine. The resort is built in a European style architecture and there is a huge flower garden that is located within the compounds of the hotel. There are three different types of rooms that you can choose from and all of the rooms have a view of Lake Ashi. Some of the rooms also have a natural hot springs onsen as well. The rooms with the private onsen have the most spectacular view. There is also a communal bath available that is known for being really good for your skin.