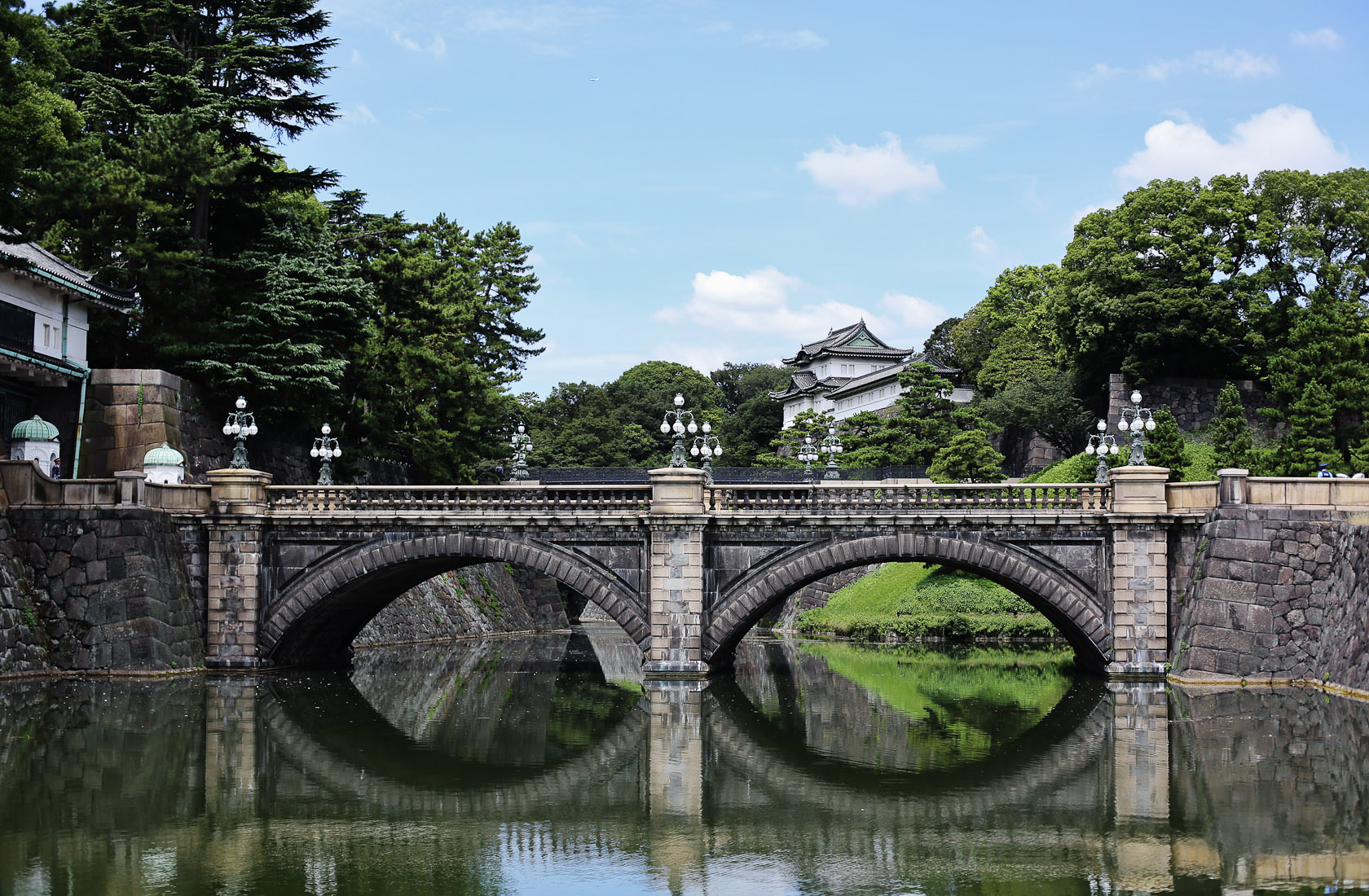 Top places to stay in Tokyo
Top places to stay in Tokyo
When you are traveling to a new country it's often hard to know where the best area to stay is in order to be close to all the touristy areas. Well here is a list of places that in my opinion are the best places to stay if you're staying in Tokyo.
Shinjuku
Shinjuku, in my opinion, is the best area to stay if it is your first time in Tokyo. There are many different train lines and it may seem very confusing at first but you'll find that it's actually very convenient. Because there are so many lines you can go to many different tourist areas without having to transfer onto another train. On top of being convenient in the sense of transportation, it is also a great place to stay because there are lots of great places in Shinjuku as well.
Here are some of my top recommendations in Shinjuku:
(picture source: http://www.outdoorjapanadventures.com/tours/golden-gai-food-tour-shinjuku)
1. Golden Gai
Probably one of the most famous tourist location in Tokyo. It is very famous for all of their very small bars, restaurants and izakayas. It is interesting to see all the places that literally can only fit a few people. It will be definitely a cool experience to go to the Golden Gai.
(picture source: https://www.magical-trip.com/media/top-five-izakaya-bars-recommended-shinjuku-west-exit-omoide-yokocho/)
2. Omoide Yokocho
Omoide Yokocho is a lot like Golden gai. Just as popular and definitely has the same type of vibe. It is much closer to Shinjuku station compared to Golden Gai but Golden Gai is also a close walk from the Shinjuku station as well. They are both just as crowded on the weekends but are both worth checking out during it's busy times.
(picture source: http://x-eco.jp/%E3%83%89%E3%83%B3%E3%83%BB%E3%82%AD%E3%83%9B%E3%83%BC%E3%83%86%E3%80%80%E6%96%B0%E5%AE%BF%E6%9D%B1%E5%8F%A3%E6%9C%AC%E5%BA%97/)
3. Don-q
A must see if you are in Japan. I would say it's like a Japanese version of target or walmart. You can find anything and everything there. You can definitely be entertained walking through don-q. And that's where i would stock up on all the snacks i bring back to my friends back home. You can find so many different types of matcha flavored chocolate and they have a lot of different types of kit-kat as well. So if you're a huge matcha and kit-kat fan then don-q is somewhere you should definitely check out.
(picture source: http://www.satanz.org/entry/2017/06/20/123000)
4. Shinjuku Gyoen Park
This is one of the most well known and popular park in Tokyo as it has a bunch of different themed traditional Japanese gardens. There are always many visitors at the Shinjuku Gyoen Park but it is most packed during the fall and spring season. You can witness the change of color of the leaves during the fall season and then you can see the beautifully bloomed cherry blossoms during the Spring time. During Hanami you will see many people enjoying a picnic with their friends or family. The park is open from 9:00 to 4:00 or 4:30 pm (time it closes depends on which area you are). They do have certain days that they are closed so please make sure to visit their official page before visiting. Also although in places like yoyogi park you are allowed to bring in alcohol and soccer balls, frisbees and other toys to play on the grounds, the Shinjuku Gyoen Park mentions on their official page that they ask you to refrain from doing those things.
Shibuya
Shibuya is a great place to stay as well as there are lots of things to do in Shibuya and you can easily walk to Harajuku, Omotesando, Aoyama-Itchome and Daikanyama. You also have access to many different train lines (although not as many as Shinjuku) but you can take the yamanote line to many of the different touristy areas and if you want to take a day trip to the Yokohama area.
Here are some of the top things to do in Shibuya:
(picture source: https://amanaimages.com/info/infoRF.aspx?SearchKey=28144093370)
1. Shibuya Crossing
As i'm sure everyone knows, Shibuya is probably most famously known for it's chaotic Shibuya Scramble crossing. On the weekends, it is especially chaotic with all the tourists and Japanese people who are enjoying their weekend off from work. When you cross the road there are people walking in every and all directions trying to get to where they are going. It is an interesting experience walking across the shibuya crossing. During the recent years, it has become absolutely packed with all the people who are out partying for Halloween.
(picture source: https://www.shibuyabunka.com/blog.php?wovn=en&id=869)
2. MEGA Don-q
This is Don-q like what I mentioned above except it's the mega version so it is HUGE. May of the don-q stores are already pretty big but the MEGA Don-q is even bigger.
3. 109 Shopping
The 109 building is the building you see right as you come out of the shibuya station and walk towards the Shibuya crossing. It's a pretty tall building and so it will definitely stand out. This building is filled with clothing shops, shoe stores and makeup stores. It's where all the fashionistas of tokyo (mainly in their teens and early twenties) will go to shop. When 109 was first built it was actually targeted towards women in their thirties but eventually it became popular to the girls in their teens and early twenties.
(picture source: https://iflyer.tv/en/article/2017/07/05/ghastly-make-some-noise/#lang)
4. Go clubbing
Although, usually, Roppongi is known to be THE area to go clubbing. There are still a few very popular clubs around Shibuya as well. The few most popular clubs that come to mind are Vision, Womb, Club Camelot, and Trump Room. There are obviously a lot of Izakayas and bars in Shibuya so a lot of these clubs are packed on Friday and Saturday nights. All the bars and Izakayas are so packed on Fridays and Saturdays that you're almost guaranteed to not be able to find a place to sit unless you are there at an early time.
Shinagawa
Again, just like Shinjuku and Shibuya, the Yamanote line runs through Shinagawa so you can easily go to Shibuya, Harajuku, Ueno, Akihabara, Ikebukuro and Tokyo station. Which is where all the main tourist attractions are. Also, because you can go to Tokyo station with just one train it makes it easy to get to both Narita Airport and Haneda Airport using one line. Also, if you plan on taking the Shinkansen bullet train to other parts of Japan you can do so as Shinagawa is where all the Shinkansen's make a stop.
Here are some of my tope recommendations in Shinagawa:
(picture source:senngokujidai4434 <a href="http://www.flickr.com/photos/131314993@N06/24586321307″>PB130101</a> via <a href="http://photopin.com">photopin</a> <a href="https://creativecommons.org/licenses/by/2.0/">(license)</a>)
(picture source: avlxyz <a href="http://www.flickr.com/photos/10559879@N00/37383420296″>Jellyfish at Shinagawa Aqua Park – photo by Liam 1</a> via <a href="http://photopin.com">photopin</a> <a href="https://creativecommons.org/licenses/by-nc/2.0/">(license)</a>)
1. Shinagawa Aqua Studio
On a rainy day, if you're in the area, Shinagawa Aqua Studio is a great place to go. You can look at all the cool tanks filled with jelly fish, they have tanks with numerous tropical fish, penguins, otters, and they even have a dolphin show. Personally the best part for me was the Dolphin show. Although it is a short 30 minute show it is a very impressive and entertaining show. I would definitely recommend coming here on a rainy day especially if you have little ones.
(picture source: https://www.timeout.com/tokyo/bars-and-pubs/top-of-shinagawa)
2. Top of Shinagawa
If you are looking for a place to have a fancy dinner you should look into Top of Shinagawa. You get a great view with a spectacular view.
Tokyo station
Tokyo Station is also another convenient place to stay if you are visiting Tokyo. However, personally, put of all the areas I have introduced in this blog post I believe that this is the least convenient compared to the other area. Although Tokyo is a big station and therefore has many different train lines, it is no doubt a bit further away from all the tourist attractions. However, you can easily get to and from Narita airport if you are staying near the Tokyo station.
If you are staying near Tokyo station these are a few of the places that I would like to recommend to you:
(picture source: https://shershegoes.com/imperial-east-gardens/)
1. The Imperial Palaces
The Tokyo Imperial Palace is the primary residence of Japan's Emperor. There are water filled moats and trees that surround the area which gives it that 'nature' taste within the metropolitan city. The three different parks that are open to the public and also free of charge are the: 1. Kokyo Gaien (this is the garden area that is located outside of the palace) 2. Kokyo Higashi Gyoen (this is the garden that is located on the East side of the palace) 3. Kita no-maru-koen park. There are also areas around the palace in which you can actually go to, however, in order to do so you will need to make reservations in advanced.
(picture source: http://kane3.jp/archives/1576)
(picture source: http://tokyoeki1bangai.seesaa.net/article/315173988.html)
2. Tokyo Ramen Street
In the Tokyo station underground mall, there are 8 different restaurants lined up that specialize in ramen. Thereby, it has become known as the ramen street. All 8 of the restaurants have their own unique flavor, noodle consistency and toppings so depending on what you like or in the mood for you can go and check one of the restaurants out. There is one called the Soranoiro Nippon that does have a vegan option for those of you who are vegan but love ramen.
If you are looking to rent a pocket wifi device or a prepaid SIM card in Japan take a look at the following website: https://www.genkimobile.com/