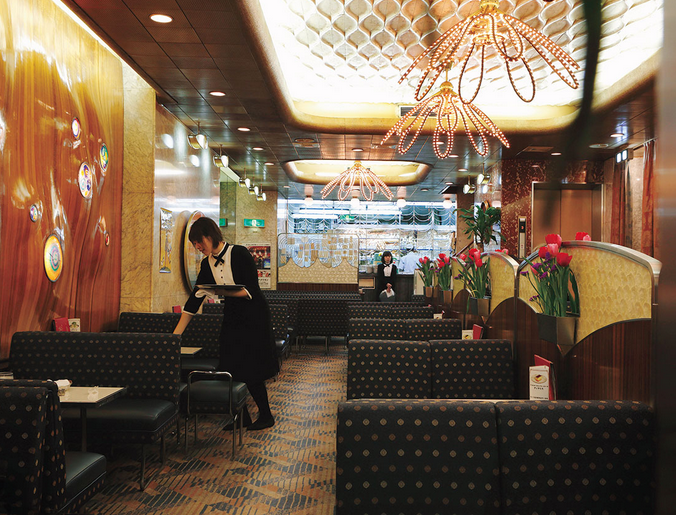 Top retro cafes in Osaka
Now a days there are a bunch of different trendy cafes that you can go to. But there are so many other great coffee shops that you can go to in Japan. Some of my favourite places to go to are kissatens. These are retro Western style coffee shops that have the most amazing atmosphere. It definitely has a special feel to it unlike many of the modern cafes.
In one of my blogs I introduced some of the popular Kissatens in Tokyo but after recently visiting Osaka i've decided to write about some of the most popular kissatens in Osaka.
(source: https://hanako.tokyo/shop/29583/)
(source: https://tabelog.com/osaka/A2701/A270202/27005758/dtlphotolst/1/smp2/)
My favourite Kissaten that I visited when I was in Osaka was the Junkissa American. The Junkissa American first opened in 1946 and still maintains that atmosphere from the 40's. The city of Osaka has even certified it as a living museum. And the best thing is that the Junkissa American is located right in Dotobori so you can easily drop by for some coffee and to take a break. The pancakes and coffee set is the best seller on their menu. The pancakes are nice and fluffy and the coffee is absolutely rich and delicious as well. The other popular thing on their menu is their coffee jelly. Aside from these there are a bunch of other things to choose from as well and at the entrance there are a bunch of different cakes that you can choose from. And if you don't drink coffee they have other options as well.
(source: https://cafeadvisor.jp/introduce/cafe-hiraoka/)
(source: https://cafeadvisor.jp/introduce/cafe-hiraoka/)
Hiraoka Coffee is another great Kissaten to visit while in Osaka. If you love coffee then you will most likely like the coffee here because they do it very well. They have a few things on their menu but it is pretty simple. There are a few different types of coffee that you can choose from and some handmade doughnuts as well. Most kissaten's have a very unique decor that makes you feel as though you have stepped back into the 40's in Japan but Hiraoka Coffee is a little bit more modern looking. But it is still a true kissaten but just a little more cleaner looking than most kissatens do.
(source: https://tabelog.com/osaka/A2701/A270202/27001450/)
(source: https://tabelog.com/osaka/A2701/A270202/27001450/)
Next on the list is Marufuku. This kissaten has dark wood on the inside and some dark furniture as well and so even though it is a bit dim inside it adds ambiance and compliments the indoor decor. The cool thing about this kissaten is that it has a display of all the coffee tools that Mr. Ibuki has collected from all over the world. Just like other kissatens they are very particular about its coffee. Their signature coffee has a dark thick flavour that has been left unchanged since they first opened. Another thing that they are popular for are their delicious sweets. So you can sip on your coffee while enjoying their platter of sweets set.
(source: https://twitter.com/kimmokusei_21/status/807496575622619136)
(source: https://www.pictasite.com/post/Bhg1ZsWFl8g)
Mazura Kissaten has a very 1970s feel to it and you will definitely feel it as soon as you walk in. This cafe is very retro and futuristic at the same time. In 1969, after the moon landing, the whole world went through a space fever and the owner of Mazura got his inspiration from this. So he created his kissaten in a way that would be very futuristic looking. Although i'm sure it looked very futuristic when it first opened it not has a very dated look. At Mazura they have coffee and they also serve alcohol drinks as well. The coffee here is very very affordable at only 250 yen for a cup.
(source: https://comepass.jp/cafe/cafe-13794/)
(source: http://andcoffee.net/osaka-kissa-list/)
Last on the list is Arabiya coffee. It first opened in 1951 and they are famous for their smooth and flagrant blend coffee. It is located right in the centre of the city but it still has a very cozy and warm atmosphere. The original owner of the kissaten loved skiing so the inside of the kissaten looks much like a mountain lodge. And inside of the kissaten you will find that there are a lot of baseballs. And this is because the wife of the very first owner used to be a professional baseball player on the Osaka Diamonds team which was one of the very first Japanese women's baseball team. Here, they serve sandwiches with rolled omelet, ham and ketchup. They also have some very delicious French Toast that is sweet but not overly sweet.