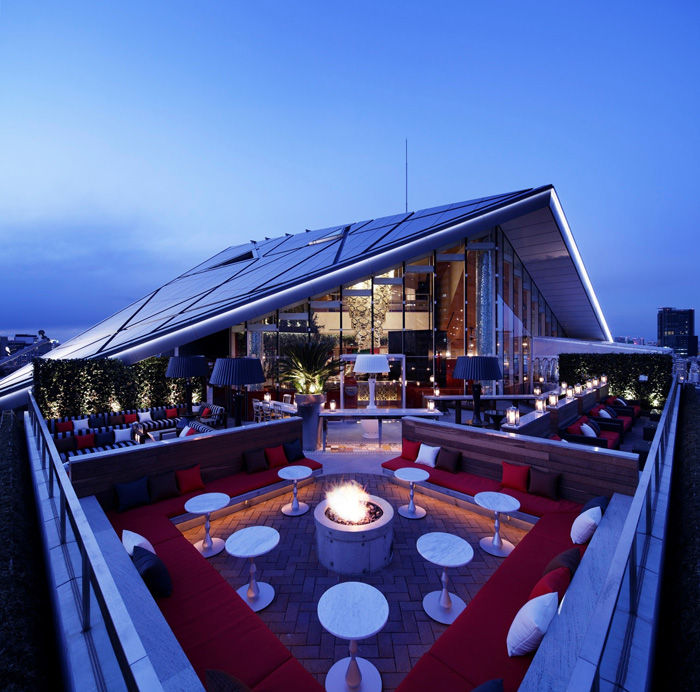 Trendy Instagram Worthy Cafes in Daikanyama (Part 2)
Trendy Instagram Worthy Cafes in Daikanyama (Pt 2)
As mentioned in Part 1 of this blog, Daikanyama is one of the trendiest locations in Tokyo. It is also located right beside Shibuya so it is easy to access. You can either take the train to Daikanyama or you can also walk as it is not to far of a walk from Shibuya station.
In part 1 of the blog, I mentioned a couple of different trendy and instagram worthy cafes/shops that you can visit. And in this blog I will be continuing on with the list.
Camden's Blue Star Donuts
There's an extremely cute donut shop that you can find in Daikanyama called the Camden's Blue Star Donuts. This is a donut shop that originated in Portland, US and it opened up it's first location in Daikanyama in 2015.
(source: https://www.fashion-headline.com/article/3707/35605)
The inside of the shop has a white theme going on and is super fashionable. Their crunchy donuts are also very delicious and popular. They have a terrace outside so that you can sip on your coffee and munch on your donut on a sunny day.
(source: https://www.fashionsnap.com/article/2017-06-20/camdens-bluestar-donuts-close/)
The most popular donut that they have is their crispy brule donut. And a cup of coffee on the side to get the perfect instagram shot.
Urth Caffe
I'm sure that most people know of Urth Caffe. This was a cafe that was originally from Los Angeles and it spread everywhere after it was became popular amongst celebrities in LA. There are a few different location in Tokyo but the one in Daikanyama is especially nice. It has a cute little terrace at the front of the cafe which makes for a relaxing place to have coffee or eat a healthy lunch on a sunny day.
(source: https://tabelog.com/tokyo/A1303/A130301/13155241/)
They have so many things on their menu like salads, sandwiches, quesadilla, waffles, pancakes, bobba and so on. They are also extremely healthy and are really nicely decorated.
(source: https://womagazine.jp/123411)
For those who are bubble tea lovers you will want to try their bobba drinks. They have a few different flavours that you can choose from and they are all very delicious. It is irresistible to all those who are bubble tea lovers.
Hacienda
Last on the list is Hacienda. This is a chain restaurant that can be found all over Tokyo. They usually have a bunch of different tapas that you can choose from and a few different main dishes. They also have a bunch of different alcoholic and non-alcoholic drinks to choose from so it is a great place to have a nice dinner with friends.
(source: https://matome.naver.jp/odai/2146727240278231801/2151176756360590303)
(source: https://aumo.jp/articles/19267)
The Hacienda in Daikanyama is very popular and often times you need to book in advance to get a table there. They also have an outdoor area where you can take in the view of the Tokyo Skyline. Hacienda has an amazing atmosphere and it is a great place to take luxurious instagram shots for the gram.