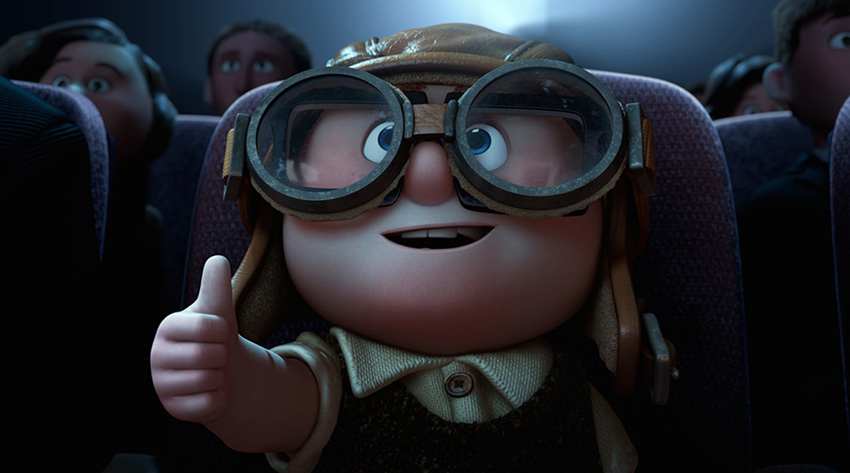 Useful Japanese Phrases To Know When Traveling To Japan
Useful Japanese Phrases To Know When Traveling To Japan
You're most likely reading this because you've booked your ticket to Japan and want to know a few useful phrases for when you travel throughout Japan. Well in many places you'll find that there are actually a lot of people who will be able to speak some English. However, it will probably be very broken English but still it is definitely better than no English at all. In most of the big cities in Japan you'll most likely have no problem getting around because there are English staff and English sign everywhere but still if you were to walk into a restaurant or if you go to the country side then you'll definitely have more trouble. So here are some of the most basic phrases that you'll most likely find helpful.
1. Konichiwa – Hello
(picture source: http://images6.fanpop.com/image/photos/32900000/Max-max-goof-32934183-1280-610.jpg)
In Japanese, there is usually a formal and informal way to speak. But Konichiwa can be used to say hello in an informal and formal manner. This can be said in the morning, afternoon and at night. It is a greeting that is used by everyone.
2. Arigatou Gozaimasu – Thank you very much
(picture source: https://www.pinterest.ca/pin/301107925077308042/)
If you were to just say Aigatou it is a more informal way to say thank you so it would be a thank you that you would say to friends, family or someone that is younger than you. But if you add gozaimasu to it then it becomes formal and can be used to a stranger or someone that is older than you. And this is often said while bowing to the person but mostly only when you are saying aigatou gozaimasu.
3. ______ e ikitai desu – _______ is where I would like to go
(picture source: https://jdlong.wordpress.com/2009/07/31/math-is-hard-cash-for-clunkers-program-out-of-money-already/cars-disney-009-1920nnnhn/)
If you hop on a taxi or you are at the train station then you'll want to let them know where you are going so that either the taxi driver can get you to your location or the staff at the station can show you how to get there. Ikitai means want to go in English.
4. _____ wa doko desuka? – where is ______?
(picture source: http://www.animatorisland.com/twinning-102-change-it-up/)
This is when you want to ask where something is. For example, when you exit the train station you may not know exactly how to get to the restaurant, temple or shrine that you want to go to. So in that case you would use _____ wa doko desuka? Doko in Japanese means where and by adding desuka you are making it a formal question. You'll find that most of the formal questions often end with desuka.
5. Ikura Desuka – How much is it?
(picture source: https://ohmy.disney.com/quiz/2015/12/24/quiz-what-year-did-these-disney-movies-come-out/)
If you go shopping in Japan, which is something that is unavoidable you'll most likely be asking the price of something. So this will definitely be a useful phrase to use when shopping around.
6. Daijyoubu Desu – It's Ok/I'm fine
(picture source: https://ohmy.disney.com/movies/2014/05/29/12-facts-of-life-from-up/)
Daijyobu means that it's ok or that you are doing fine. You can for example use daijyobu desu when food is offered to you and you do not want accept it. Or if you are not looking well then people may ask if everything is ok and if everything is ok then you would just said daijyobu.
7. Mou Ikkai – One more time
(picture source: https://ohmy.disney.com/movies/2014/08/31/the-agony-of-making-a-decision-as-told-by-disney-characters/)
Say if you couldn't hear someone and you would like them to repeat themselves then you would use Mou Ikkai and then if you want to say one more time please then you would add onegaishimasu.
8. Eki wa doko desuka? – Where is the train station?
(picture source: http://www.m-magazine.com/posts/hear-your-favorite-disney-characters-sing-let-it-go-from-frozen-36132)
If you're lost and you are looking for the train station then if you ask eki wa doko desuka then someone will point you in the direction of the train station. Some handy key words to know when asking this question is masugu (straight), migi (right), and hidari (left). And im with the hand gestures you'll be able to know where they are pointing to.
9. Kuukou Made Onegaishimasu – To the airport please
(picture source: http://clipartix.com/travel-clipart-image-21741/)
If you get into the taxi and you're heading to the airport then this is a handy phrase to know. Pretty much when you hop into a taxi all you do is say the location of where you would like to go and then add made onegaishimasu at the end.
10. Apa Hotel Made Onegaishimasu – To the Apa Hotel please
(picture source: http://www.thebluspot.com/single-post/2016/02/01/Snow-White-and-the-Seven-Dwarfs-A-Slightly-Flawed-but-Endearing-Classic-Bluray)
This again, is a phrase that you would use when you hop into a taxi. Replace the Apa Hotel with the name of the hotel you are staying in and they should take you there. They may ask you for the address so in that case make sure to have the address of the hotel.
11. Toire wa doko desuka? – Where is the bathroom?
(picture source: https://trailers.apple.com/trailers/disney/toystory3/)
Whenever you are traveling to a different country I find that being able to ask where the bathroom is is a very important phrase to know just in case. However if this is a bit difficult to say or it's hard to remember then simply just asking toilet? Should work too. In Japanese Toire means toilet so most Japanese people will know what you are trying to ask.
12. Sumimasen – Excuse me
(picture source: https://thefilmstage.com/features/recommended-discs-deals-of-the-week-matchstick-men-the-brood-aladdin-and-more/)
In Japan you will find that everywhere you go is VERY crowded. If you are trying to get through a crowd then you can say sumimasen. And when you are in a store and want to ask someone a questions you can say sumimasen. This is used very much like how we would use excuse me in English.
13. Tetsudatte Kuremasuka – Can you help me?
(picture source: http://animatedfilmreviews.filminspector.com/2013/06/top-ten-saddest-disney-moments.html)
If you are ever lost or you need help with anything most Japanese people are nice enough to help you out. So if you use this phrase when you are in need of help people will be able to help you out.
14. _____ kudasai – May I have _____
(picture source: https://weheartit.com/entry/179390616)
If you add kudasai to anything you need people will bring it to you. For example, if you are in a restaurant and would like some water then if you say mizu (water) kudasai then they will bring it to you. Or say if there is pasta on the menu then if you say pasta kudasai then they will get you pasta. This will be a very useful word to know. If you dont know what it is in Japanese you can always point to it and then say kudasai and they will know what you are trying to ask.
15. Kore wa nan desu ka? – What is this?
(picture source: https://bambileigh.wordpress.com/2015/07/06/disney-husbands/)
Often times when we are looking at food sold at food stalls or if we are in a gift shop we may not know what something is. Especially if you are a first timer in Japan and are not really familiar with the culture then you will want to know what things are. So by asking kore wa nan desuka they will be able to let you know what it is or show you how it can be used.
If you are looking to rent a pocket wifi device or a prepaid SIM card in Japan take a look at the following website: https://www.genkimobile.com/