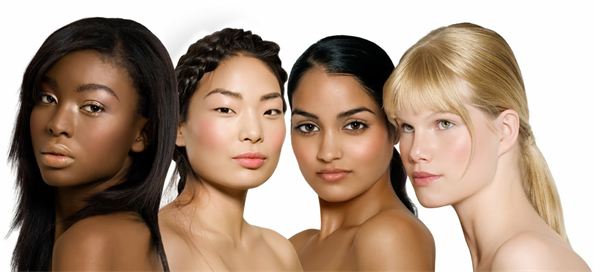 What does gaijin mean?
If you have traveled to Japan or plan on traveling to Japan, you may overhear people saying the word gaijin when looking at you. However, if you do not listen closely and it is your first time traveling to Japan then maybe you didn't catch people saying it around you. But if you have spent enough time in Japan you have most likely heard or already know what the word gaijin means. Gaijin is a word used by Japanese people to describe a foreigner. And when people in Japan use this word, often time there is no intention to do any harm when using this word as they are mostly just mentioning something about a foreigner. However, there has been a lot of controversy about there being a negative connotation to this word.
(https://www.linkedin.com/pulse/skin-whitening-explained-its-what-you-think-h-morgan)
Many foreigners who have spent time in Japan, have lived there or who are currently live there will tell you that there isn't a negative connotation to the word and that they couldn't care less about being called a gaijin. But some others may actually take offence to being called a gaijin. If you are wondering why there may be some controversy around this word and why people may take offence to this word it is because of the kanji that is used to make the word gaijin. If you have never seen the kanji for gaijin before this is what it looks like: 外人
You may have never seen these kanji before so let me further explain what each one of these kanji mean. The first kanji that is used is 外 which means outside. And then second kanji used is 人 which means person. So it basically translates as outsider. In Japanese, obviously there is no other word but gaijin that translates into foreigner so when I say people aren't saying it to be hurtful it is really true. However, there are people who do not like the literal translation of the word and therefore get offended.
I think that this is mostly also a problem for people who grow up as a 'halfie' in Japan. Although kids/people who are half Japanese and half something else are very common now a-days we have gotten to the day and age where being half is envy-able to many people in Japan for various reasons. Whether it be for looks, knowing two different languages, knowing two different cultures and so on. But going back 20 years, it was much less common to be a halife living in Japan and many halfie kids even experienced bullying. Being called a gaijin when half of you is still Japanese and not being accepted as being Japanese is something that a lot of halfie kids  suffered through. But like I said early, Japanese people are so accepting of foreign people now that they do not mean to do any harm at all when using this word. But if you have just started living in Japan and were curious as to what the word means now you have a bit of a background on what this word actually means.
If you are interested in renting a pocket wifi device or a prepaid SIM card then go take a look at the following link for more information: https://www.genkimobile.com/