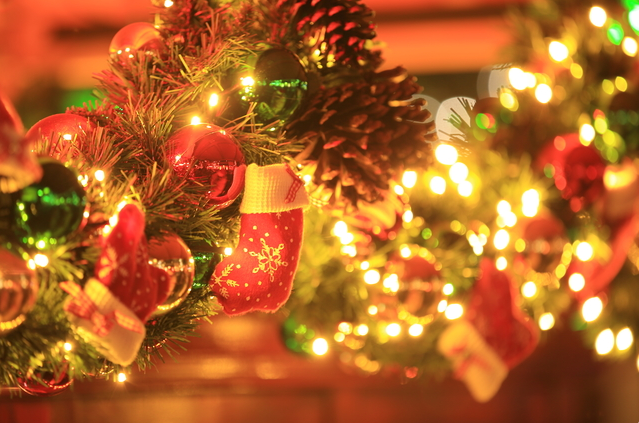 What is Christmas in Japan like?
What is Christmas in Japan like?
When I first moved to Japan five years ago, I remember thinking that Christmas in Japan felt nothing like Christmas. I used to remember thinking Japan doesn't really do Christmas. But over the years, I've started to think that it's not that Japan doesn't do Christmas they just do Christmas a lot differently from what I or any Western person is used to.
(picture source: https://www.homes.co.jp/cont/press/reform/reform_00438/)
In Japan, December 25th is considered a regular working day. So for Japanese people it is pretty normal to have to work on Christmas day but for foreigners living in Japan this is something that you will probably never get used to. But if your work allows you to take a paid leave then I guess you could do so. But if not, you will be working just like everyone else on Christmas day.
Even the way that Christmas is celebrated in Japan is different from how most Western people would celebrate it. In Western countries, Christmas is for families to come together and celebrate it together. I'm sure that many of you gather with your family at one house and then open Christmas presents as a family together and have a delicious Christmas meal together or do different Christmas activities together. Each family does it differently but i'm sure there's a tradition that each family does every year. Then on New Years, I'm sure that a lot of people go out with friends and do a count down with friends.
(picture source: https://allabout.co.jp/gm/gc/466955/)
Well in Japan, it is the opposite. So Christmas is when couples and friends celebrate it together. Couples will usually book a romantic dinner together at a restaurant and then exchange gifts. And for people who are not in a relationship they will usually get together with other friends to celebrate Christmas together. Friends will usually get together at someone's house and have something like a potluck party together. Then for New Year's people will go home and spend time with their family and go to Hatsumode (visiting a temple on January 1st).
(picture source: https://blogs.yahoo.co.jp/gen19104615/GALLERY/show_image.html?id=44414520&no=0)
There are a few other things that is only really done in Japan during the Christmas holidays. For some really strange reason, families in Japan will get Kentucky Fried Chicken for their Christmas meal. It is estimated that around 3.6 million families do this for Christmas. It is said that the demand for KFC on Christmas is so high that people start placing their orders weeks in advance. Or they wait for hours in line on Christmas day to get their KFC meal.
So you may be wondering why this is. Because yes, it is very odd. It is believed that the start of this started around 40 years ago when the first KFC Manager in Japan came up with the idea of a party bucket being sold on Christmas. It is said that he came up with this idea after overhearing a foreign couple saying how much they miss typical Western food during this time of the year.
(picture source: https://prtimes.jp/main/html/rd/p/000000492.000004367.html)
Buying a Christmas cake for Christmas is also done by everyone as well. You can pretty much find a Christmas cake anywhere in Japan. Even supermarkets and convenience stores will sell Christmas cakes.
(picture source: https://womagazine.jp/99155)
(picture source: https://womagazine.jp/99155)
Another popular Christmas tradition in Japan is the Winter Illuminations. Japan holds very impressive illuminations all across Japan. Pretty much every place is decorated with Christmas decorations and Christmas lights so it looks very festive during the Christmas holidays. Some of the famous ones include the Kobe luminarie, the Ebisu Garden Place illuminations, and the Roppongi Hills illuminations.
(picture source: http://www.ozmall.co.jp/xmas/news/04713/)
There are also tons of Christmas markets that are held during the Winter holidays as well. A lot of them are sponsored by the German Tourism Association and the German Embassy so there are a lot of German food that is sold.
If you are interested in renting a pocket wifi or prepaid SIM card during your trip to Japan then make sure to check out the Genki Mobile website: https://www.genkimobile.com/