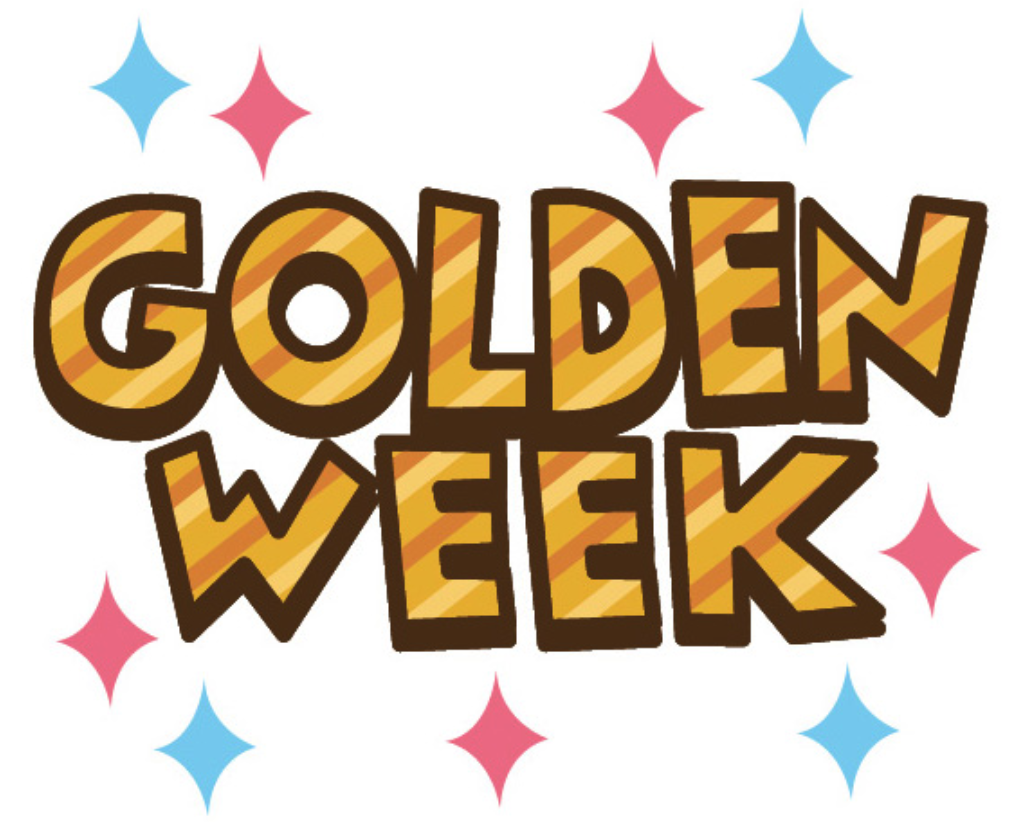 What is Golden Week?
Golden Week is one of the three biggest holidays in Japan. The two other holidays being Obon and New Years. Golden Week is a 7 day holiday that consists of 4 National holidays along with the weekend. Because of this long break it is the busiest time of the year other than during Obon and the New Years. Trains, hotels and tourist locations are filled with people during the Golden Week. But there are a lot of different events that happen during this time because of the long holiday.
So the four national holidays that make up the Golden Week holiday are:
(picture source: http://smoworld.net/mametisiki-1872)
April 29th: This is Showa no Hi which means Showa Day in Japanese. This is the former Emperor Showa's birthday. Emperor Showa passed away in 1989. This day actually used to be known as Greenery Day until 2006 but then they made it Showa Day and changed Greenery Day to May 4th.
(picture source: http://jpnculture.net/kenpoukinenbi/)
(picture source: https://blog.goo.ne.jp/yousan02/e/51b4dfa802cde43473ca65086d4fafc3)
May 3rd: This is Kenpo Kinenbi which means Constitution Day. On May 3rd of 1947, the new postwar constitution was put into effect.
(picture source: https://taa-ot.com/midorinohi/)
May 4th: As I explained above, this is Midori no Hi which is Greenery Day. And until 2006, this holiday was actually celebrated on the Emperor Show's birthday on April 29th because he loved plants a nature. And May 4th was still a holiday before 2006 as by law a day that falls between two national holidays must be a national holiday as well.
(picture source: https://neirof.com/3126.html)
May 5th: This is Kodomo no Hi which is Children's Day. Although this is called Children's Day it is more like Boy's Festival which is Tango no Sekku that is celebrated on this day. Families will pray for the health and success of their sons by hanging carp streamers and samurai dolls. You will often see these carp streamers being hung up in public as well. The reason why only boy's are being celebrated is because girl's are celebrated on a different day which is March 3rd and it is called Hina Matsuri.
On April 30th, 2019, it is expected that the Emperor will be abdicating the thrown. And the new Emperor will be ascending the thrown on May 1st. Therefore the government is considering making both April 30th and May 1st a National Holiday and then May 2nd will by law become a national holiday as well because it is a day between two national holidays. As a result, Golden Week could possibly become a ten day holiday.
If April 30th and May 1st does not become a National Holiday then April 29th would still be a holiday so it would become a long weekend. And then people would go back to work on April 30th, May 1st and May 2nd and then they would go back into the holidays for May 3, 4, 5, 6.
(picture source: http://www.unitus.tech/lifestyle/gw2018)
Often times people will take their paid leave so that they don't have to go back to work between the two separate holidays. But as not everyone can take the time off people will have to go back to work for those three days and then go on holidays again. So the people who have to stay to go back to work for those three days cannot really go out of the country.
If you are interested in renting a pocket wifi or a prepaid SIM card during your trip to Japan then make sure to check out the Genki Mobile Website: https://genkimobile.com/