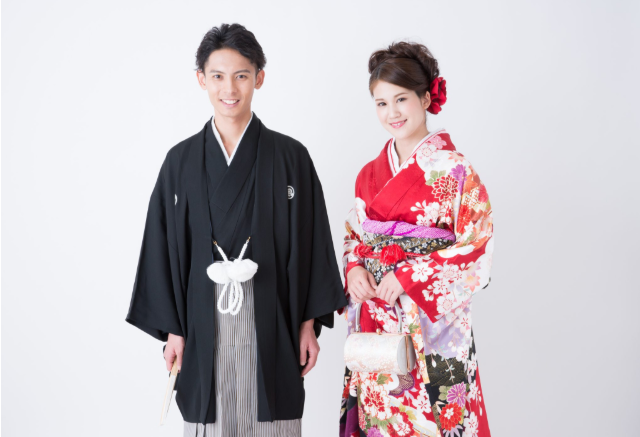 What is seijin no hi?
Seijin no Hi or in other words the Coming of Age Day is one of the most important national holidays in Japan. This holiday is held on the second of January and it is a holiday to celebrate those who have turned 20 in the past year. 20 is the official age of majority in Japan so the young people are celebrated as they are officially now considered adults. This is not only a celebration to celebrate people now being able to legally drink, legally drive or be able to vote but it is also to celebrate family members for supporting these young people.
(picture source: http://tasuki-inc.com/seizin/)
So when was the beginning of Seijin no Hi? There are several different theories behind this but there is one theory that says that Seijin no Hi dates back all the way to the 700s. It is said that a young prince presented his clothes and hair as a sign of becoming an adult. Although it is said that Seijin no Hi began sometime in the 700s it did not officially become a holiday until 1946. A small city is Saitama was the first to organize an event in the hopes that this would give the younger generation some hope after the end of World War II. Other municipalities started following this tradition and then in 1948, Seijin no Hi was made a National Holiday to commemorate young adulthood and celebrate their journey of the beginning of a new chapter.
Every year, 20 year olds who are registered in the area are invited by each municipality to a large ceremony that is held at their local city hall. At the ceremony there are a bunch of speeches that are made including speeches on the responsibilities that young people will have and what it means to be an adult and so on. Then they are usually given small gifts at the end of the event. Then there are usually certain ceremonies and parties that are held.
(picture source: http://netwadai.com/blog/post-6644)
There are specific outfits that are worn for this holiday and it involves a lot of preparation. Women will usually wear something called a furisode which is similar to a kimono except it is a kimono with long sleeves. This is usually worn by unmarried women. Then women will make reservations at a hair salon to have their hair done. Usually places that have these furisode rental will hire professional hair stylists so that the women can have their kimono put on and hair done at the same location. The young men will also usually wear a traditional Japanese hakama, however, many young men are also starting to wear Western style suits instead of a hakama.
(picture source: http://www.amu-hamakita.com/%E6%8C%AF%E8%A2%96%E3%81%A0%E3%81%91%E3%81%98%E3%82%83%E3%81%AA%E3%81%84%E3%80%82%E6%88%90%E4%BA%BA%E5%BC%8F%E3%81%AF%E7%94%B7%E6%80%A7%E8%A2%B4%E3%82%82%E4%BA%BA%E6%B0%97%E3%81%A7%E3%81%99%E2%99%AA/)
(picture source: https://gqjapan.jp/life/grooming-health/20151204/axp-work-out-in-armani07/gallery/3)
There is a big debate going on recently as the government now has plans of lowering the age of adulthood from 20 to 18. So Seijin no Hi would now be celebrated at the age of 18 starting as early as 2021 if the bill is passed successfully. But with this comes a lot of problems. One big problem would be in 2021, how would they celebrate those who have just turned 20 and those who have turned 19 if the new adulthood age is 18? Would they have to celebrate those who are 18, 19 and 20 in 2021? People are questioning how this will work. Another problem is that there is expected to be a huge drop in the number of 20 year olds in the year 2025 because of the decline in birth rate.
So with all these problems it will be interesting to see whether this bill will actually be passed and what the government will be doing to solve the various problems.
If you are interested in renting a pocket wifi or prepaid SIM card during your trip to Japan then make sure to check out the Genki Mobile website: https://www.genkimobile.com/