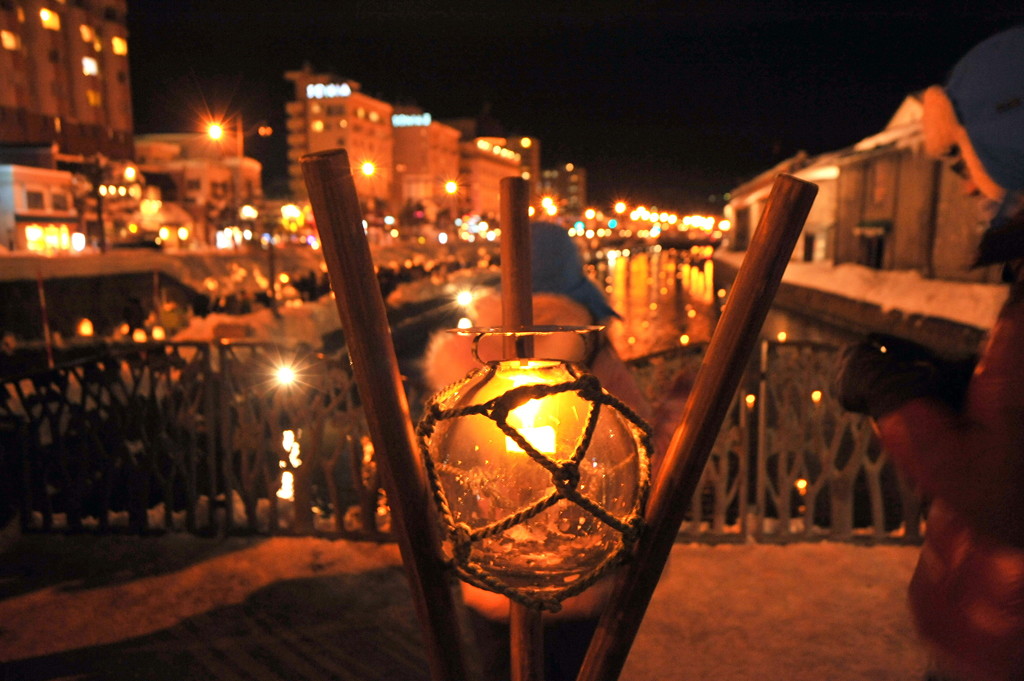 Winter Activities in Hokkaido
Winter Activities in Hokkaido
Hokkaido is a very popular place in Japan for the Japanese and foreigners. Many foreigners tend to go to Hokkaido to enjoy skiing and snowboarding as Hokkaido is known to have some of the best powder. So if you are one of those people going to Hokkaido to enjoy skiing and snowboarding then you'll probably want to do some sightseeing as well. And even if you aren't going to Hokkaido to go skiing or snowboarding you may be going there for sightseeing. So for those of you are reading this, I have put together a list of events/places to sightsee.
Sapporo Snow Festival
(picture source: http://livedoor.blogimg.jp/ingaoho/imgs/5/0/50acb355.jpg)
(picture source: https://blog-001.west.edge.storage-yahoo.jp/res/blog-ca-ac/hitosi1969/folder/1278181/71/57779671/img_0)
(picture source: http://blogimg.goo.ne.jp/user_image/35/c5/0f09162cd14276c5249199179e10d31b.jpg)
Every February, for one week, Sapporo holds a Snow Festival which has become one of the most famous events in Japan. The Snow festival first began in the 1950s when a few high school students built a few snow statues. Now, it has developed into a huge event where these humungous snow and ice sculptures are put on display for people to enjoy. This Snow Festival is divided into three locations which different sculptures are placed. The main location out of the three is the Odori Site. This is where the very very big ice sculptures can be seen. There are usually around a dozen big sculptures and then many small ice sculptures that are put on display. They are also lit up at night until 10pm. The Susukino site is the next popular site out of the three. Here the ice sculptures can be seen lined down the street and are also lit up like the ice sculptures at the Odori site. It is also only one train station away from the Odori site. The third location is the Tsu dome site. Here, there are snow slide and snow rafting for family and friends to enjoy. There are also more ice sculptures and food stand with delicious foods.
Otaru Snow Light Path
(picture source: http://photozou.jp/photo/photo_only/294872/68326527?size=1024#content)
(picture source: http://www.hokkaidolikers.com/articles/185)
(picture source: http://yukiakarinomichi.org/)
During the Otaru Snow Light Path festival, the city becomes lit up with lights. This festival goes on around the same time as the Sapporo Snow Festival so it is possible for those who are visiting to see both in one day. The whole city gets lit up, however, there are two main areas in which are decorated with lights. The most popular would be the Unga Kaijo area where the famous Otaru Canal is. Here, you will see lanterns placed on top of the frozen canal which make it look as though it is floating. On the Asakusabashi bridge you will see many handmade snow and ice objects that make walking along the canal that much more enjoyable. Between the canal and the train station is the Temiyasen Kaijo area. The Temiyasen Kaijo is most famously known for the Temiyasen Railway line that was abolished. But during this time the whole pathway get lit up and there are even food stand that are set up for those who would like to eat on the way to the canal.
Sounkyo Hyobaku Festival
(picture source: http://www.recruit-hokkaido-jalan.jp/event/event_detail?id=8)
(picture source: http://khaosan-tokyo.com/thai/the-reason-why-you-should-go-to-the-sounkyo-ice-fall-festival/?monthnum=3&year=2016)
(picture source: https://www.travel.co.jp/guide/article/858/#photo1)
(picture source: https://www.travel.co.jp/guide/article/858/#photo1)
Sounkyo Waterfall festival is held in a town called Kamikawa which is located in the east of Ashikawa city. This festival is a bit different from the Sapporo Snow Festival as many of the big ice sculptures are made just for display whereas the Sokyou Waterfall festival has ice castles and shrines that are made of ice in which you can actually go inside of. There is also a dragon shaped castle, art ice projects, and even a pub made completely from ice where you can enjoy a drink.
Lake Shikaribetsu Village
(picture source: http://jpninfo.com/40309)
(picture source: http://jpninfo.com/40309)
(picture source: http://jpninfo.com/40309)
Lake Shikaribetsu is a lake located in a town known as Shikaoi, Tokachi. It is located at 810 meters above sea level making it the highest altitude lake in Hokkaido. And this lake is where this Lake Shikaribetsu Village event takes place. Which basically means that every year, people come together to make these igloos from scratch. It is said that it first started in the 1980s when staff from hotels and restaurants nearby began building structures on top of the frozen Shibaribetsu Lake for their entertainment. From then, this has been a yearly tradition which has attracted people from all over Hokkaido. The construction of these igloos takes place in January and about 30 people work on building these structures each day. There is even an open air hot spring that is installed. For this hot spring, they set a platform for it during the spring time so that when the lake freezes during the winter all they need to do is to install a plastic tub. There are many other things such as a bar and even a chapel that is made! This chapel even holds real weddings each year!
If you are looking to rent a pocket wifi device or a prepaid SIM card in Japan take a look at the following website: https://www.genkimobile.com/