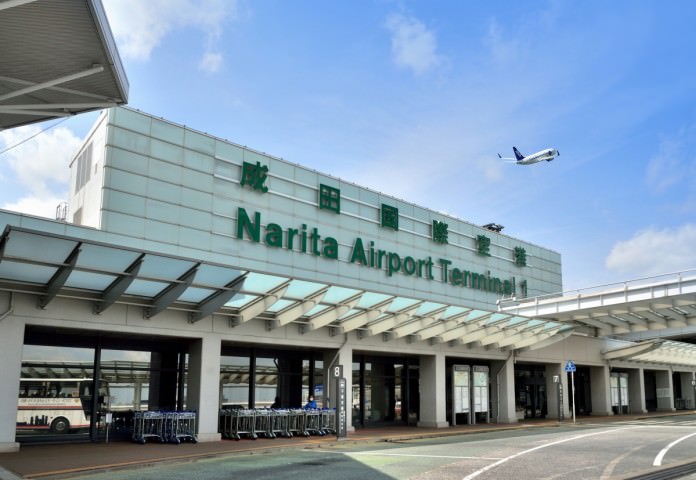 How to get to and from Narita Airport
How to get to and from Narita
Here are the different transportation options for you if you are going from Narita Airport to Shinjuku. The reason I have chosen Shinjuku is because in my opinion it is the most convenient place to stay for tourists and as there are actually many tourists that stay in Shinjuku I thought it would be most helpful to write a transportation guide on how to get to and from Narita Airport from Shinjuku. But of course all of these options can be adjusted to wherever else you plan on staying. If you are going from Haneda Airport to Shinjuku I have written a blog post on that too so be sure to check that out.
Shinjuku to Narita Airport
Train:
By train there are two different ways you can get to Shinjuku from Narita. One is more expensive but faster and the other is pretty much half the price but takes a bit longer.
1. Narita Express: The Narita Express will take you straight to Shinjuku from the airport. Although it is convenient as you do not have to transfer trains and it is fast as it only takes an hour it is pretty expensive. The cost is 3,190 yen for the ordinary cars and 4,730 yen for the Green cars.
2. Skyliner: The skyliner is also pretty fast as it also only takes about an hour to get to Shinjuku from Narita. However, you do have to transfer trains at Nippori and then get onto the Yamanote line at platform 11. The cost for this route is 2,670. As it is only a few yen difference in price compared to the Narita Express it would probably be best to take the Narita Express as you don't have to worry about transferring trains.
3. Keisei Line: Using the Keisei Narita Limited Express is the cheapest way to get from Narita to Shinjuku. Although it is much cheaper than the two other options above (1,440 yen) it takes about an hour and thirty minutes and you would have to transfer once at Nippori station onto the Yamanote Line at platform 11 and then you would have to transfer again at Ikebukuro and get onto the Shonan Shinjuku Line at platform 2. It is a bit of a hassle to have to transfer trains twice but it is one of the cheaper options.
Bus:
There are several different bus companies that will take you to different places around Tokyo. If you would like to go to Shinjuku by bus there a bus stop where it will drop you off. There are also certain hotels that it can drop you off at. The costs are 3,100 yen for adults and 1,500 yen for children and it can take from 65 to 85 minutes. The time depends all on traffic and whether there will be other stops made on the way. Remember that some hotels do offer a free shuttle bus from the airport to the hotel so make sure to ask your hotel. Or there is another cheap option of combining taking a bus and the train. There is a bus that goes from Narita Airport to Tokyo and then from Tokyo station you can take the Chuo Line on platform 2 and take the train to shinjuku station. This is probably the cheapest option as it only costs 1,200 yen.
There is now a new bus terminal that is located in the South exit of the Shinjuku station where the NEWoMan shopping department is. This is where you can easily purchase your tickets for a bus ride to the airport. There are also English speaking staff that work here so you should have no problems booking a ticket.
Also, just for additional information, there are also coin lockers that can be found at this bus terminal in the NEWoMan building so if you have to check out of your hotel but still have a full day before your flight leaves Narita then you can store your suitcases here.
Of course there is always the option of taking a taxi but it will be expensive. The approximate cost of getting from Narita to Shinjuku by taxi would by about 25,000 yen which is about $260. As this is very costly, you may consider to use the above transportation options instead. However, if you have an early morning flight or a flight that arrives very late then you may have to take the taxi. But there are some bus companies that offer late night/early morning transportation to the airport from certain locations in Tokyo. So I would definitely look into this if you do not want to be spending a lot of money on a taxi ride to the airport. The late night/early morning buses are usually more expensive than the regular time buses but it is still much cheaper than taking a taxi.