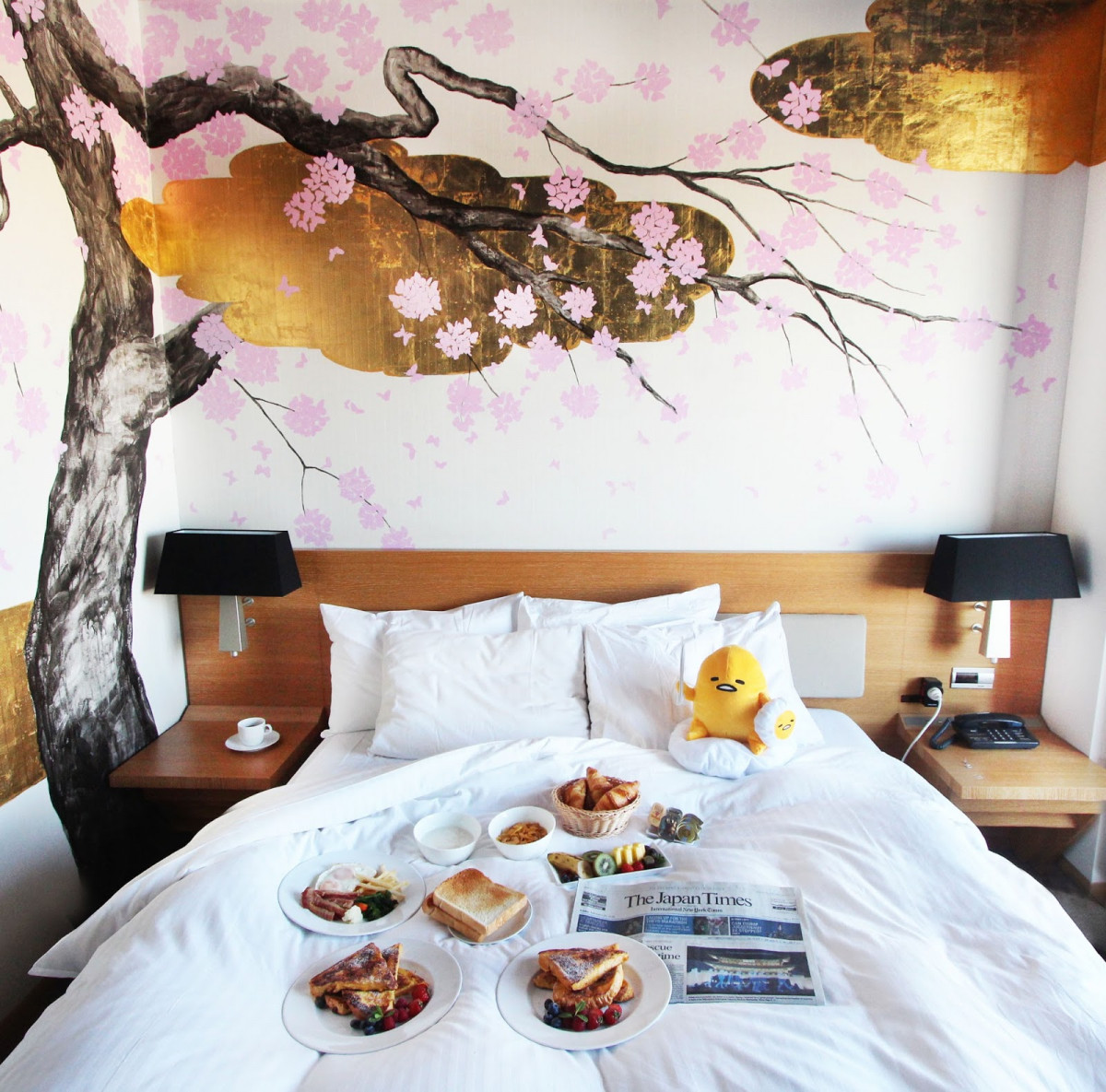 Instagram Worthy Spots of Tokyo
If you are looking to take some cool pictures for instagram, Tokyo is one of the best places to do so. Here are some of the places that I've found that are considered some of the top photogenic locations and some that were visited by famous instagramers.
1. Tokyo Tower (Night View)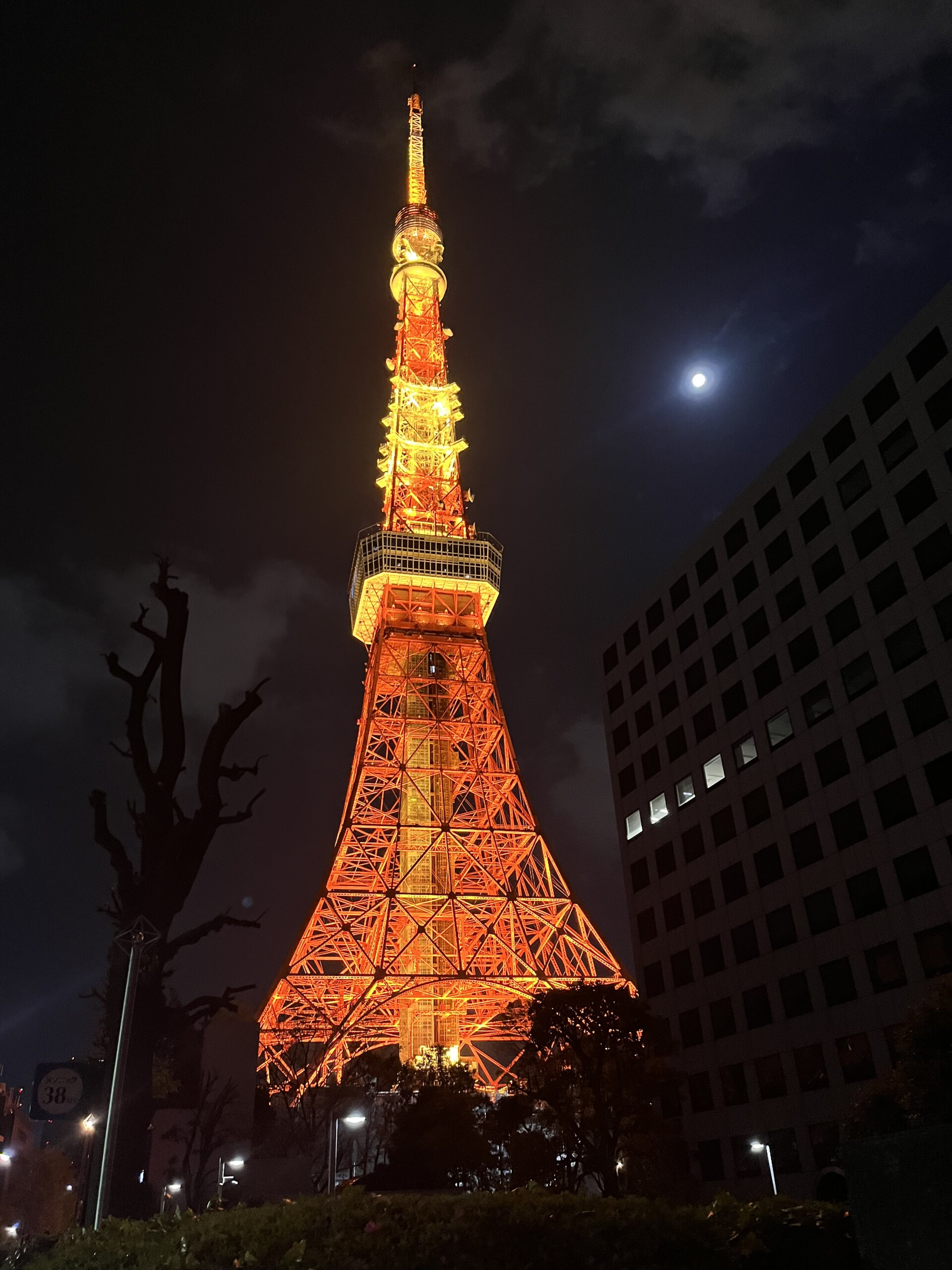 Tokyo Tower is probably one of the most visited locations in Tokyo because of the breathtaking view at night (it turns off at 0:00 so make sure to visit before 0:00). There are two different light-up patterns, the "Summer Version (Jul.-Sep.)" and the "Winter Version (Oct.-June.)". It is definitely a place to take cool pictures right in front of you.
2. Tokyo Tower (Day View)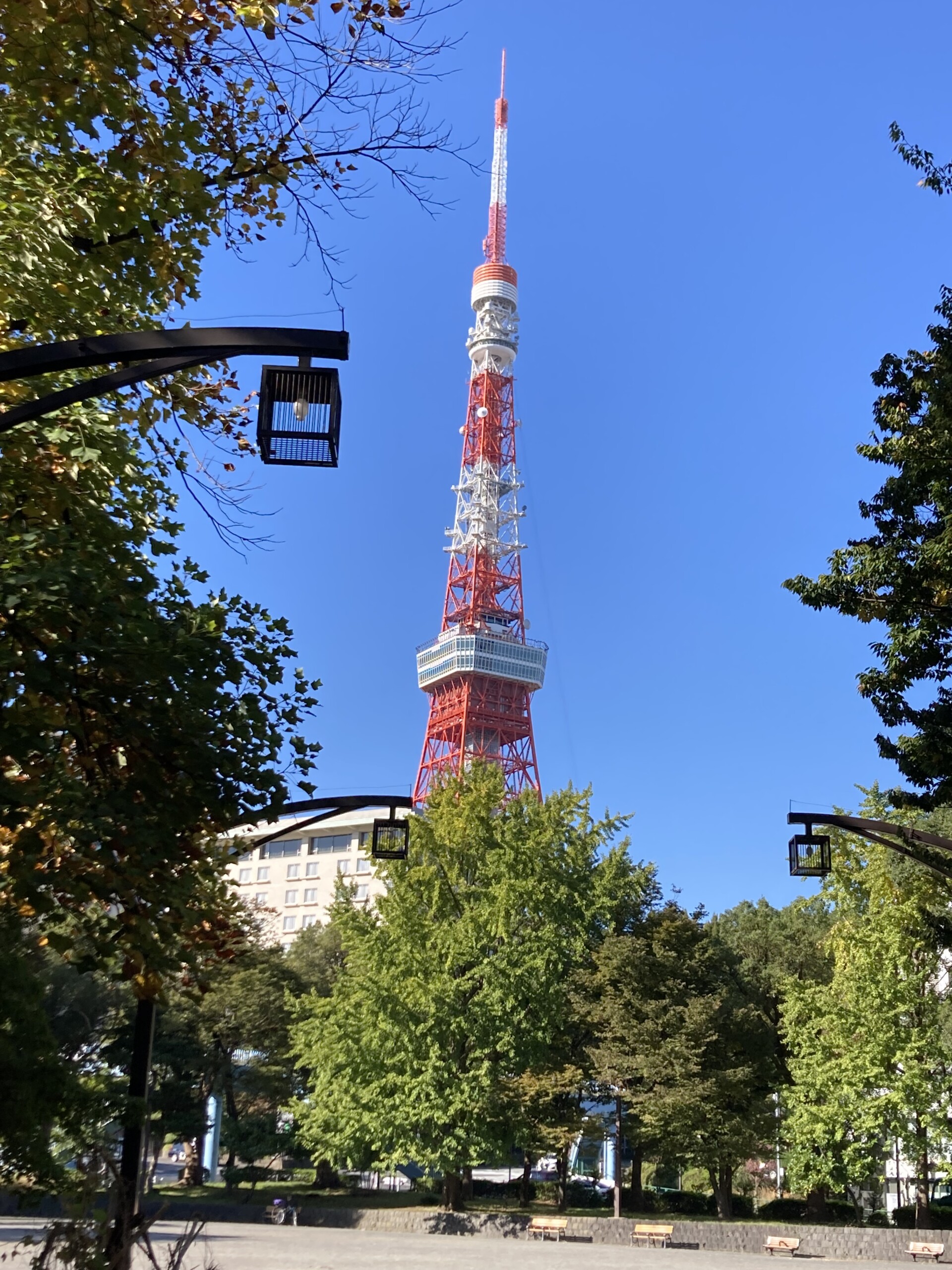 Tokyo Tower looks regal during daytime and we believe you love the view in a different way from the evening look. There are many fancy cafes around the tower and Shiba Park is so beautiful especially in the cherry blossom season. If you have enough time, we will recommend you to visit in different time slots.
3. The Rainbow Bridge Walkway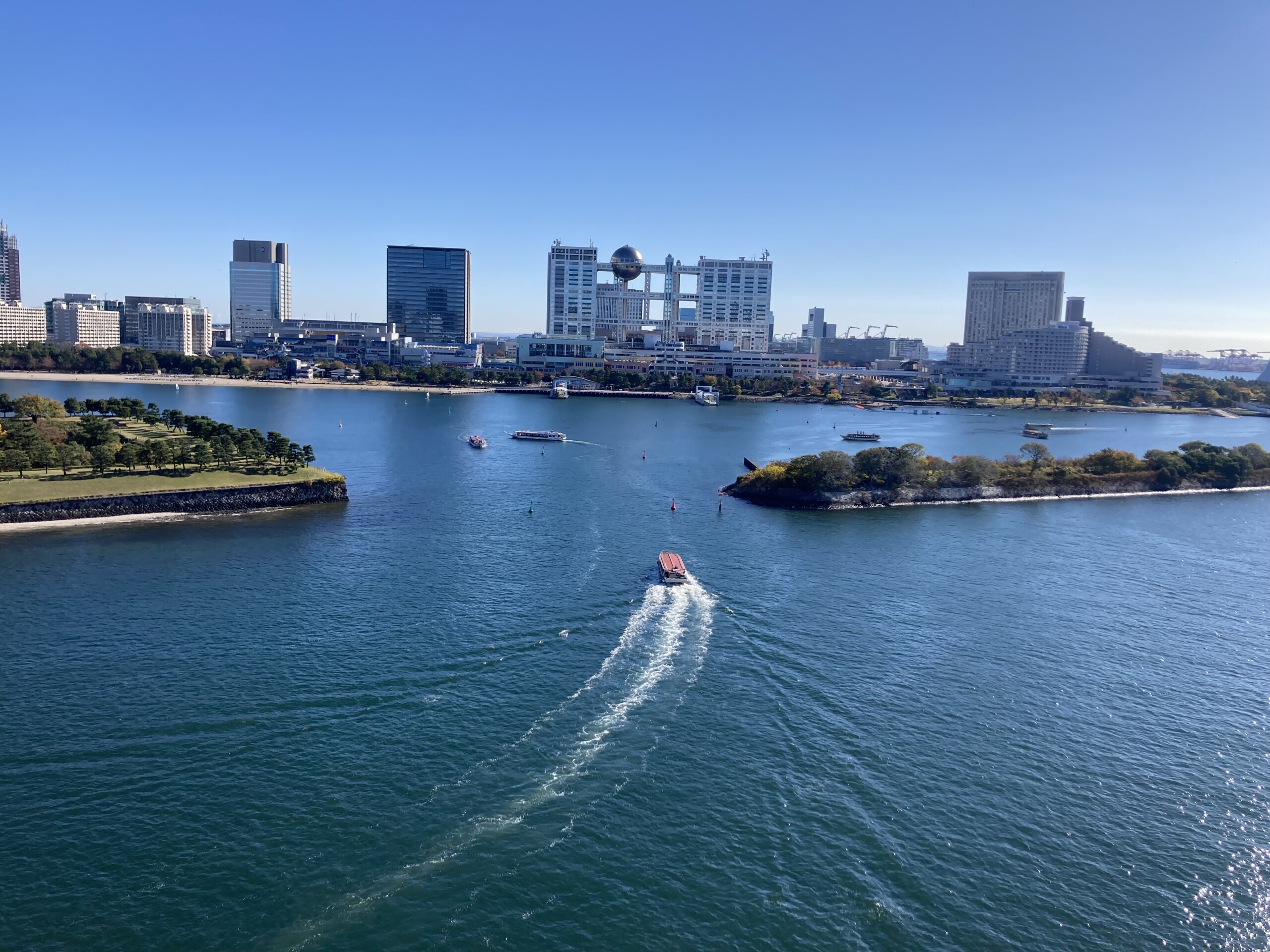 The Rainbow Bridge is a suspension bridge crossing northern Tokyo Bay between Shibaura Pier and the Odaiba waterfront. The bridge has two separate walkways on the north and south sides of the lower deck; the north side offers views of the inner Tokyo harbor and Tokyo Tower, while the south side offers views of Tokyo Bay and occasionally Mount Fuji. The walkways may only be used during certain hours (9 am to 9 pm in the summer; 10 am to 6 pm in the winter, access to the walkways close 30 minutes before closing time).
4. La Vita Jiyugaoka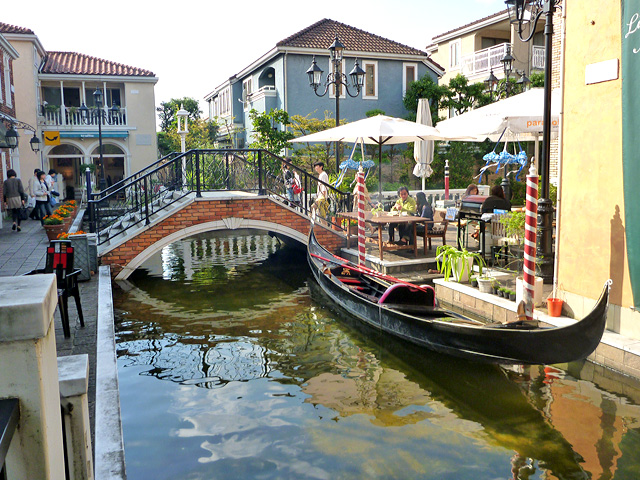 Located inside of Jiyugaoka's Little Venice are cafes, beauty salons, flower shops and a yoga center that offers yoga for dogs as well. It is very close to Jiyugaoka station and is a great place to take an Instagram picture.
5. Park Hyatt Hotel Tokyo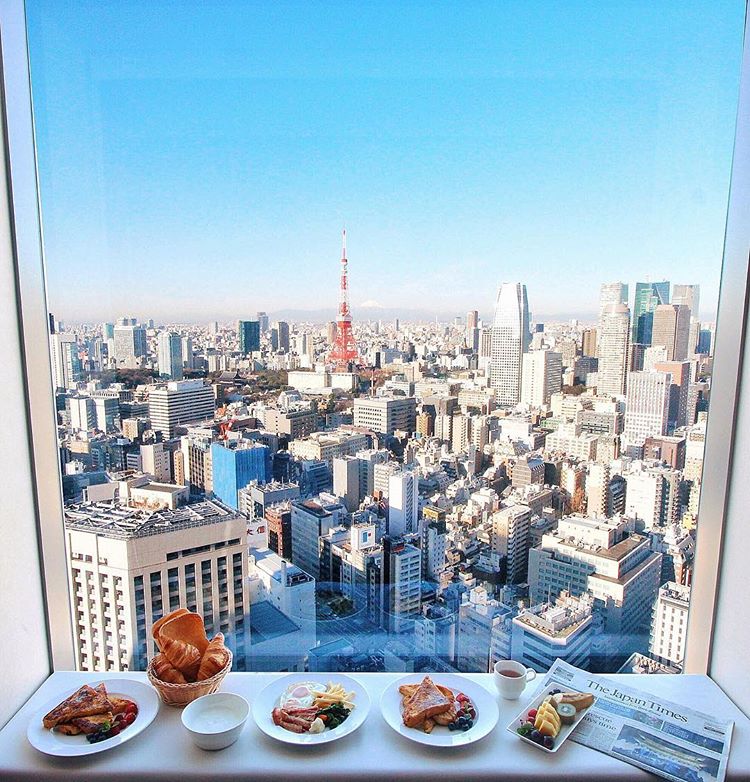 Park Hyatt Hotel is located in Shinjuku Park Tower, which is the second tallest building Shinjuku. From the very spacious rooms of the hotel you have a wonderful view of Tokyo Tower and Mount Fuji. For more information on Hyatt hotel click here
6. Park Hotel Tokyo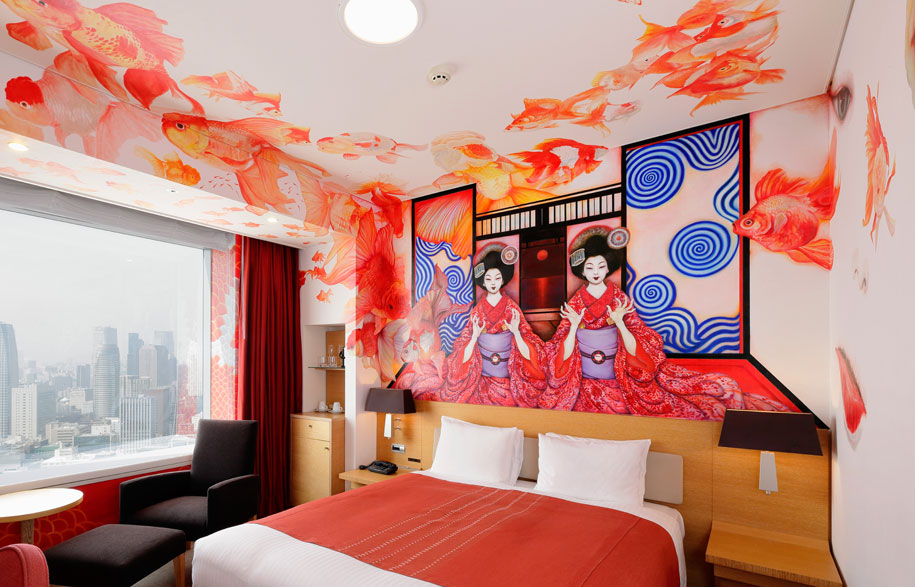 Park Hotel Tokyo has rooms that were painted by artists. Each room has a different design. Here is a link to see all the different designs of each of the rooms
7. Totti Candy Factory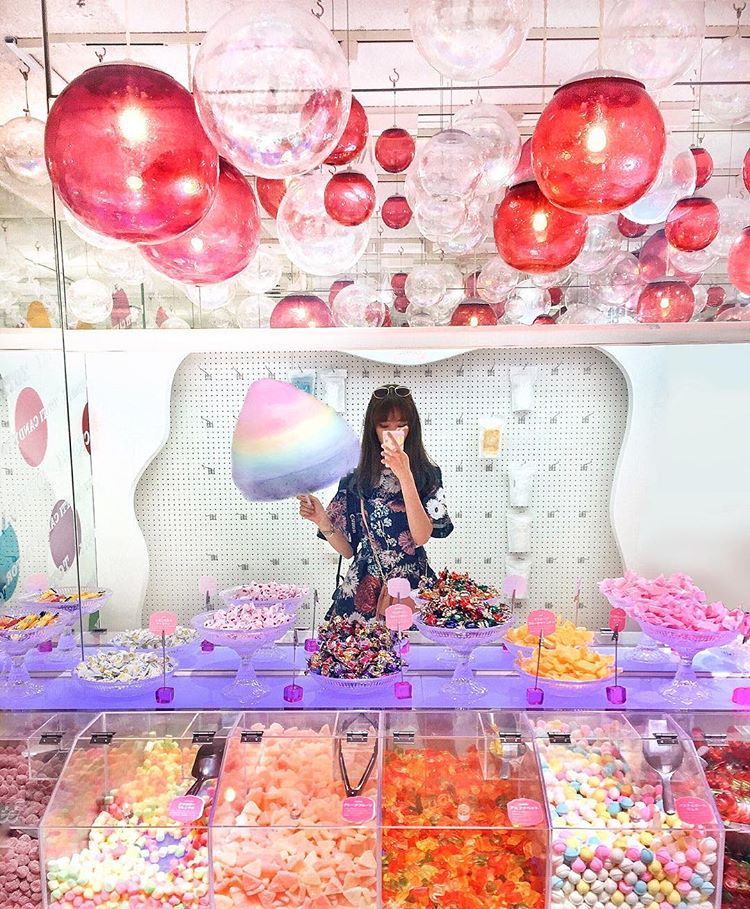 Totti Candy Factory is located along the famous Takeshita Doori street and is also in close proximity to the Tokyu Plaza. With the vibrant colors of all the candy and their ginormous cotton candy it has become a very Instagram worthy place in Tokyo. For more information on Totti Candy factory click here
8. Canvas Tokyo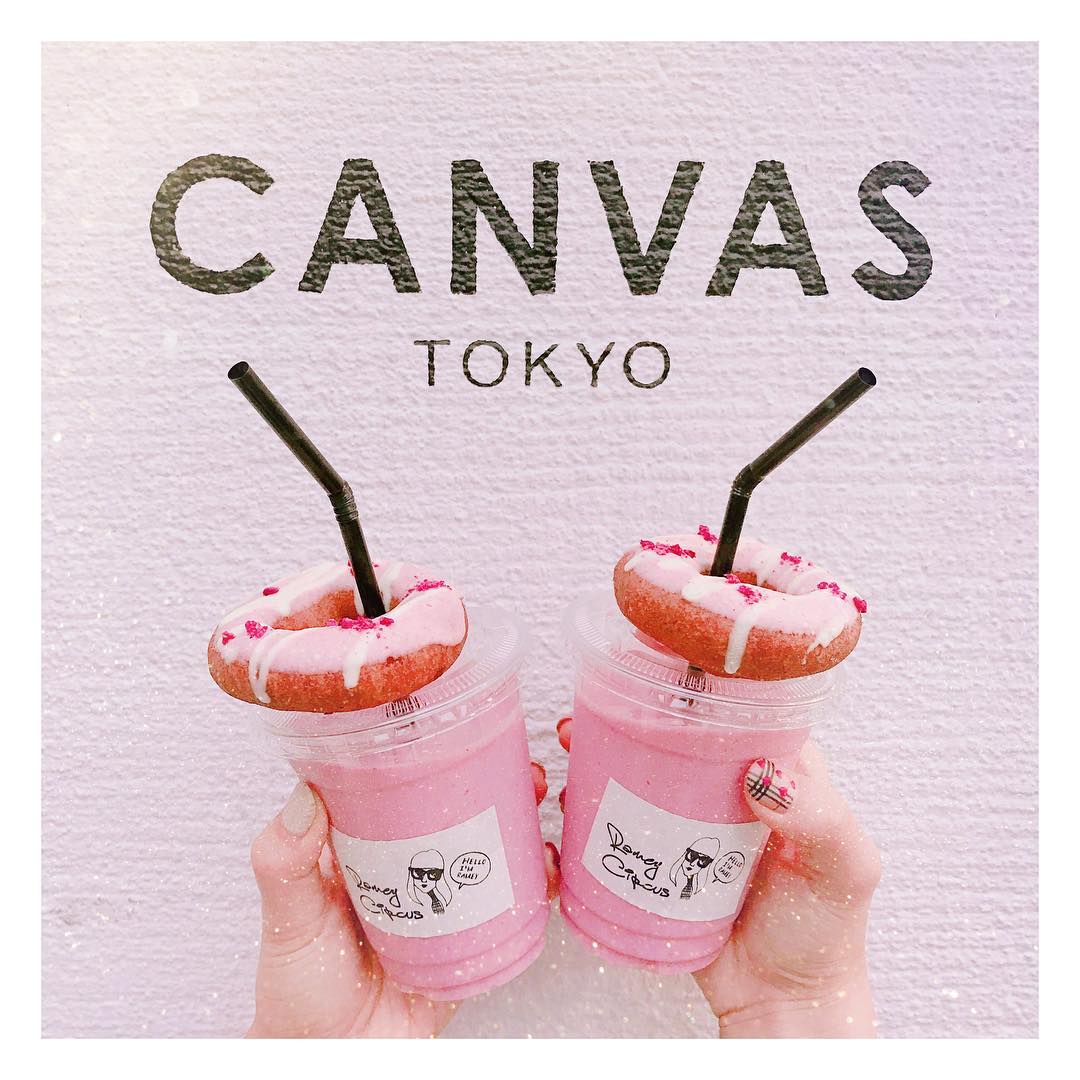 Canvas Tokyo is known for their delicious doughnuts and their stylish interior. There are a bunch of other food options that are offered at Canvas Tokyo. And because of it's beautiful interior design it has quickly become a popular location to snap and Instagram picture.
9. Pink Holiday Cafe
For people who love Barbies and love Pink this is a great place to shoot some pictures. Even the food that they serve is pink as it has food coloring mixed in with it.
10. Melting in the Mouth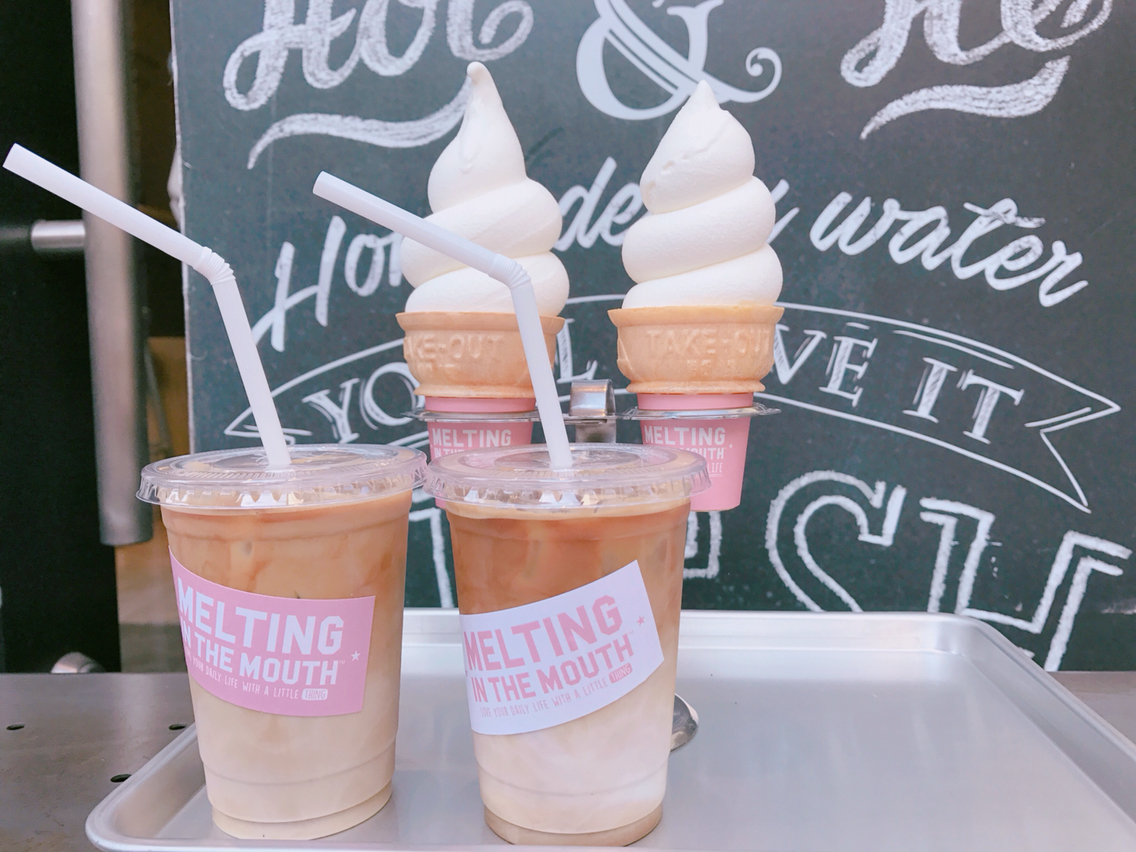 Melting in the mouth has also become a well-known Instagram worthy café. They serve coffee, organic ice-cream, detox smoothies and hotdogs. The nearest station to Melting in the Mouth is Hiroo station.