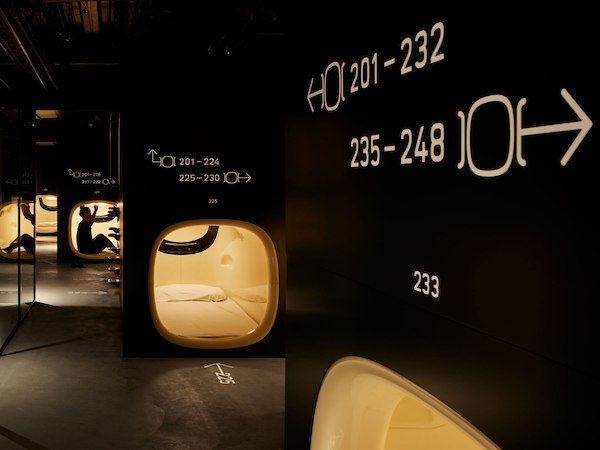 9 Hours Capsule Hotel in Tokyo
9 Hours Capsule Hotel in Tokyo
If you are looking for a way to save money on accommodation while you are visiting Tokyo then I would highly recommend staying at a capsule hotel. I know that maybe some of you may not feel comfortable staying at a capsule hotel because you may think that it's dirty and because you'll have to share showers, bathrooms and other areas. I was pleasantly surprised to find out that you can find an extremely cheap capsule hotel that is very clean. Of course as there are lots of people using the common areas it can get dirty but the next day it was all back to being super clean.
I've learned a few things along the way when looking for capsule hotels to stay at. One thing that I learned is that if you want the best deal you should look for a capsule hotel room from another website like booking.com, agoda, or priceline. This time when I booked the room at the capsule hotel I found that agoda had the best prices. The other thing I realized was that on Agoda if you book your room the night before you plan on staying it is cheaper.
So what I did is I booked a room on Agoda and then that night I booked it again on Agoda for the next night. And by doing that I paid a total of 2,700 yen for one night! So when I booked the day before my plan to stay there the room was 2,237 yen and then Agoda charged a 427 yen service charge which came to a total of 2,700 yen. When I tried to book the room two days before the cost jumped up to 4,320 yen. And if I tried to book three days before the cost jumped up even more so I would've had to pay 7,200 yen. So if you are willing to take a bit of a risk to get the best price then I would recommend booking the day before.
(source: https://travel.rakuten.co.jp/HOTEL/166450/gallery.html)
When I stayed at 9 hours Capsule Hotel, I only planned on staying for a night but I decided to stay another night and because I was able to make another reservation on Agoda for 2,700 yen I was able to keep the same locker and same pod. Which was great because then I was able to keep all of my stuff in the same locker.
(source: https://travel.rakuten.co.jp/HOTEL/166450/gallery.html)
9 hours is completely divided into the men's section and women's section. There is a locker area and then an area where there are a bunch of sinks where you can brush your teeth, wash your face or dry your hair. Dryers are free to use! Then there is an are where the showers are and they are all divided into rooms. So when you go into the shower room there is a small section where you can leave your belongings/towels etc. Then beside the shower area you'll find the bathroom.
After you are done getting ready for bed you can go up to the floors where the pods are. Each pod comes with a sheets, blanket and pillow. And you'll find that you can control the lights in your pod and there is a usb and outlet available. There are other capsule hotels where the pods come with a TV but at 9 hours it does not come with a TV. But I didn't mind at all because there was free wifi so I was able to watch netflix on my phone while falling asleep.
(source: https://travel.rakuten.co.jp/HOTEL/166450/gallery.html)
The other great thing is that you are given a towel, pajamas, toothbrush, and slippers in a bag. When you check out of the hotel you are to bring back the pajamas in the bag along with your key. The key is a simple paper card that has your information and a QR code to open the locker and it also has the password for the wifi on it.