Narita Airport Terminal 1 (1st Floor – Arrival Lobby)
JAL ABC Operating Hours: 6:30am-Last Flight [Open Everyday]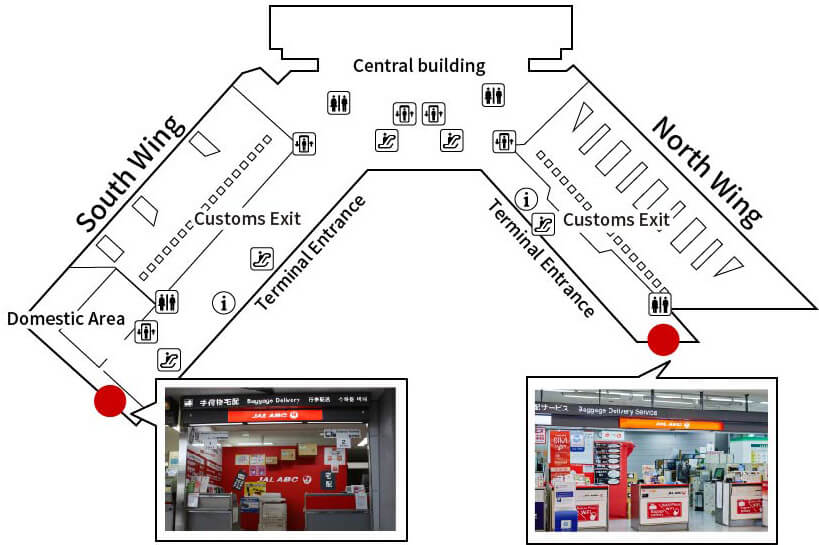 As there are two JAL ABC counters on the 1st floor of Terminal 1 of Narita Airport, one in the North Wing, and the other in the South Wing, please be sure to place your order accordingly. However, if an order is placed for the wrong JAL ABC counter, it is still possible to walk to the other wing and pick up your device.
Narita Airport Terminal 2 (1st Floor – Arrival Lobby)
JAL ABC Operating Hours: 6:30am-Last Flight [Open Everyday]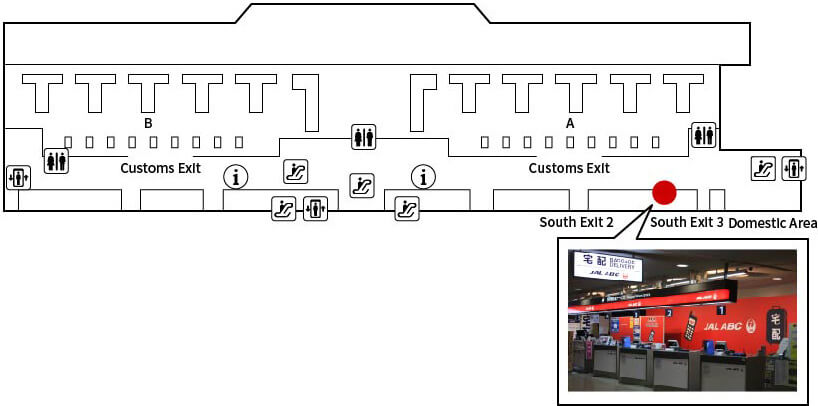 Exit the customs inspection and turn left. The JAL ABC is located between the South Exit 2 and South Exit 3.
If your flight arrives at Terminal 3, please walk over to the terminal 2 JAL ABC as there is no JAL ABC in Terminal 3. Terminal 2 and 3 are connected and so it will be about a 500m walk.
Haneda Airport Terminal 3 (2nd Floor – Arrival Lobby)
JAL ABC Operating Hours: 24 hours [Open Everyday]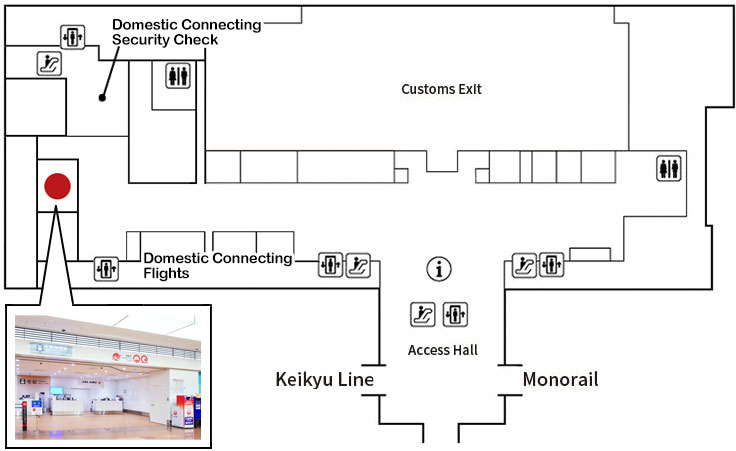 After exiting to the arrival lobby, turn right and the JAL ABC will be located near an elevator. There are three terminals in Haneda Airport, Terminal 3 (International Only), Terminal 2 (International and Domestic) and Terminal 1 (Domestic Only). Most International flights arrive at Terminal 3 at the moment.