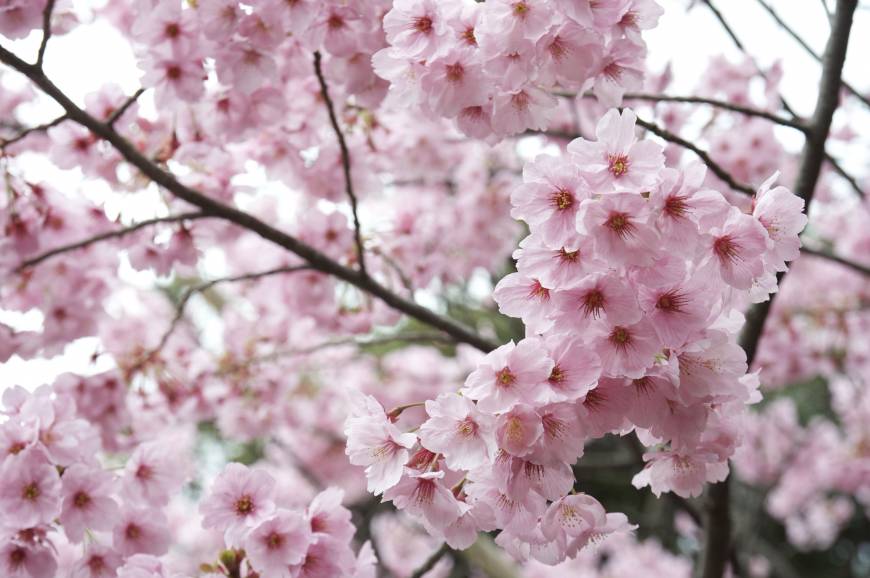 Cherry Blossom Forecast 2018
Cherry Blossom Forecast
Cherry Blossom season is one of the most popular seasons in Japan. Areas where people go for Sakura viewings are absolutely packed. In 2018, with the warmer weathers that Japan has had thr Cherry Blossoms have fully bloomed a lot earlier than expected. Of course the weather has a lot to do when the sakura fully blooms so it is hard to predict when they are going to bloom but it is usually at the start of April. But as the Sakura started to fully bloom near the last week of March it will probably only last until the beginning of April where usually it starts in the beginning of April and end mid April. So for those of you who had planned your trip specifically for cherry blossom viewing you are probably sad to hear that the cherry blossom is already fully blossomed. But!!!! I have good news. At Shinjuku Gyoen Park, one of the most famous parks in Tokyo and a very popular area to view Cherry Blossoms, it is believed that the Cherrry Blossoms will continue to bloom until late April!
(picture source: https://jw-webmagazine.com/best-sakura-spots-in-tokyo-vol1-shinjuku-gyoen-8d803dfe4619)
Sp you may be wondering why the cherry blossoms in Shinjuku Gyoen Park will still be blooming until late April when the other cherry blossom tress will not. Well, that is because Shinjuku Gyoen Park actually has 65 different types of Cherry blossom trees. And because some types start blooming a bit later than others they also last longer than the others. It is said that the types of Cherry blossoms that tend to bloom earlier than others are the Kanazakura, Okanazakura, Kanhisakura ans these can start blooming as early as mid February. And these cherry blossoms continue to bloom until around mid march. The types of cherry blossom trees that bloom from the end of March to the beginning of April are Moriyoshino, Shimane Zakura, Uzumi. The late blooming cherry blossom trees are the Ichiyo, Kanzan, Gyoiko, and Hugenzow types of cherry blossom trees. The late blooming cherry blossom trees will usually bloom sometime from mid April to late April.
(picture source: https://www.japantimes.co.jp/life/2013/03/29/food/dine-with-a-backdrop-of-cherry-blossom/#.WsHPiC5uaJA)
The Shinjuku Gyoen Park for many years been a popular place to view cherry blossoms as it is said that there are 65 different types of cherry blossoms and 1,200 vherry blossoms on the vast site. It is a great place to enjoy a picnic with friends and family. This park also has traditional Japanese gardens and French gardens as well. However, alcohol is not allowed on the park grounds so if you do plan on having a picnic make sure not to bring any alcohol. So at Shinjuku Gyoen you can enjoy cherry blossoms from mid february until late April so if you have booked your trip in mid April don't worry you'll still be sble to see the cherry blossoms!!
If you are interested in renting a pocket wifi or a prepaid sim card then make sure to check out the Genki Mobile website: 
https://genkimobile.com/