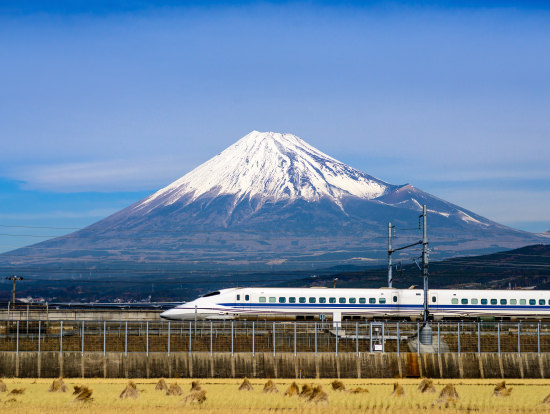 How to get from Tokyo to Kyoto Guide
How to get from Tokyo to Kyoto Guide
There are a couple different ways on how you can get from Tokyo to Kyoto depending on how much you want to spend and depending on how quickly you want to get there.
(photo credit:https://www.veltra.com/en/asia/japan/tokyo/a/100353)
1. Shinkansen
Taking the Shinkansen or aka the bullet train is probably the easiest and one of the faster ways to get to Kyoto from Tokyo. However, with that being said it is also one of the most costly ways to get to Kyoto. Especially depending on the season, if you are traveling during a busy time like Golden week, Cherry Blossom, or New years season then it will be costly.
You have two different options when it comes to taking the shinkansen to Kyoto. You could take either
The Nozomi Shinkansen: This is the fastest shinkansen and so it takes roughly 2 hours and 20 minutes to get to Kyoto. The cost is roughly around 14,000 yen for a one-way trip.
The Hikari Shinkansen: This takes about 40 minutes longer than the Nozomi Shinkansen but only about a 300 yen difference in the price (13,600 yen) for a one way trip.
If you plan on traveling throughout Japan a lot ad are planning to use the Shinkansen more than two times then I recommend that you get the JR Rail Pass. You can get one for 7 days, 14 day, or 21 days and you can ride the Shinkansen and other JR trains as many times as you like.
(photo credits: https://www.planespotters.net/photo/512481/ja01va-vanilla-air-airbus-a320-216wl)
2. Plane
There are some low budget planes that you can take but since there are no airports you would have to go to the Kansai Airport in Osaka. There are cheap flights with airlines such as Jetstar, Peach, and Vanilla Air. This is the cheapest way to get to Kyoto,however, you still have to keep in mind the costs and the time to get to Haneda Airport or Narita Airport and then from the Kansai Airport to Kyoto.
With all three airlines it takes it roughly takes around an hour and 40 minutes. The costs are as follows:
Vanilla Air: 12,120 yen (round trip)
Peach: 12,430 yen (roundtrip)
Jetstar: 12,540 yen (roundtrip)
(photo credits: http://buzz-plus.com/article/2016/07/01/seishun-18-ticket/)
3. Local Trains
Another option is to take a local/rapid train. You can get a JR pass called the Seishun 18 pass. You can use the pass for 5 consecutive or non-consecutive days to travel using the local or rapid JR trains unlimitedly. The cost for the Seishun 18 pass is about 11,850 yen. Although it is cheap, since you can only use either the local or rapid JR trains the route to get to Kyoto will be complicated and it will be extremely long. An estimate of the time it would take from Tokyo to Kyoto using this route would be about 9 hours.
(photo credits: http://www.inhamamatsu.com/recommend/cat/entetsu-eliner.php)
4. Bus
There are many highway buses that travel from Tokyo to Kyoto. Depending on which company you go with and the season the costs will vary but it can start from about 4,000 yen for a one-way trip. Although it is a cheap option, it will take somewhere from around 6 to 9 hours.
If you are looking to rent a pocket wifi device or prepaid SIM card in Japan take a look at the following link: https://www.genkimobile.com/
-Genki Kun