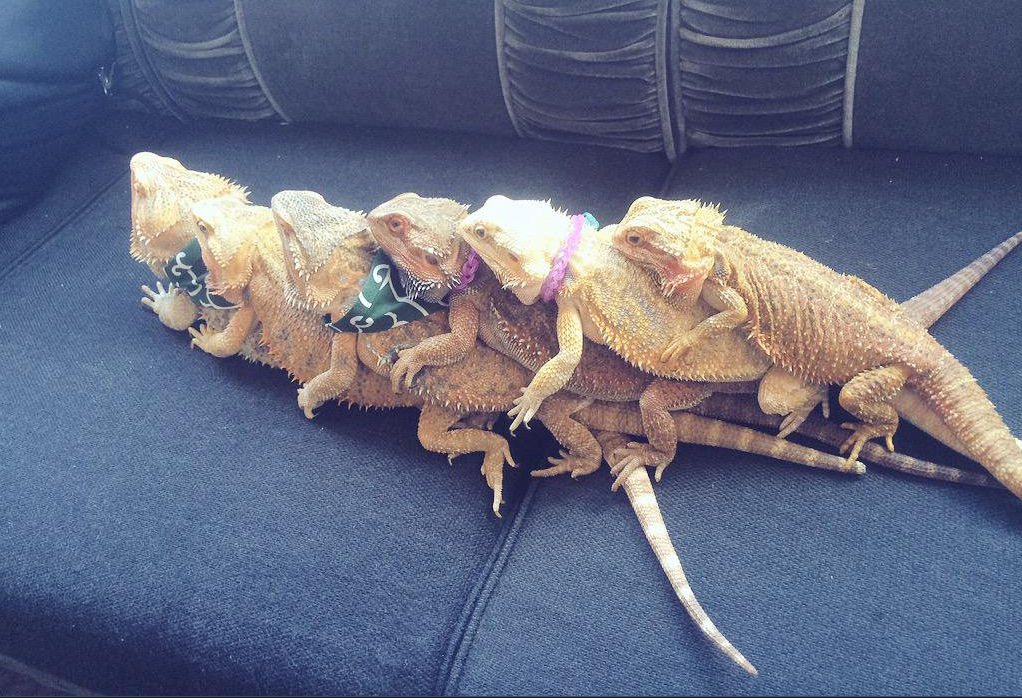 Instagram Worthy Animal Cafes in Tokyo (Part 2)
Instagram Worthy Animal Cafes in Tokyo (Part 2)
Some of the more common animal cafes in Tokyo include a cat cafe, rabbit cafe, owl cafe, dog cafe and hedgehog cafe but there is actually a reptile cafe and bar located right in Nakano. As mentioned in part 1 of the Instagram Worthy Animal Cafes, these animal cafes in Tokyo are some great places to get pictures for your instagram.
(picture source: https://twitter.com/hachi_kan0410/status/634978055165841408)
If you are a huge fan of reptiles or want to try to spend some time with reptiles then the Reptile Cafe and Bar is a great place to go. This place is open from noon to 9pm on Tuesdays, Fridays and the weekends and as it is really close to Shinjuku you can access Nakano in about 15 minutes.
(picture source: https://hitosara.com/tlog_13195338/)
There is a collection of reptiles at The Reptiles Cafe and Bar and do not worry because they are all non-poisonous reptiles and they are also very well trained. When you enter there will be a counter where you will need to pay 1,000 yen which will cover your entrance fee and one drink. Once you are seated you will be able to look around at all the different reptiles that are kept in cages upon glass cases.
(picture source: http://www.kita-colle.com/content/15876/)
In the very centre of all the lizards is the bearded lizards. And surrounding the bearded lizards are over 15 varieties of reptiles. Half of these belong in the lizard species like the green iguana and the curly tailed lizards and then the other half of the reptiles include frogs and snakes.
If you want a reptile brought to your table then you will have to order a full time attendance service. Many people who visit this cafe and bar love the central bearded lizard as it craws across the table energetically. Many of the cages at the cafe and bar hold baby lizards but these will soon grow to a full 40 cm length when they mature.
The other cool thing about The Reptiles Cafe and Bar is their tatami room and this is home to the green iguana. Because of the size of the green iguana it is not possible to bring him over to your table and therefore if you want to see him then you will need to sit in the tatami room.
(picture source: https://tabelog.com/miyagi/A0401/A040102/4018619/)
Although the reptiles are the main focus of the cafe and bar they've actually put a lot of effort into their cafe and bar menu Each of the courses on the menu come with one drink or free drink menu. If you go for the free drink menu you have the option of choosing iced coffee, iced tea, coke or green tea.
Or if you pay a special price then you can choose to add a tapioca milk and crushed ice drink. They also serve a plate of pancakes that are in the shape of the central bearded lizard.
This cafe and bar also allows you to bring your own pet reptile if you have one and if you ever go on a long vacation they provide accommodations for reptiles. The staff who work here are all reptilian specialists so even if you are out of town for a while you can safely keep your reptiles here without having to worry.
If you are interested in renting a pocket wifi device or a prepaid SIM card during your trip to Japan then make sure to check out the Genki Mobile Website : https://www.genkimobile.com/