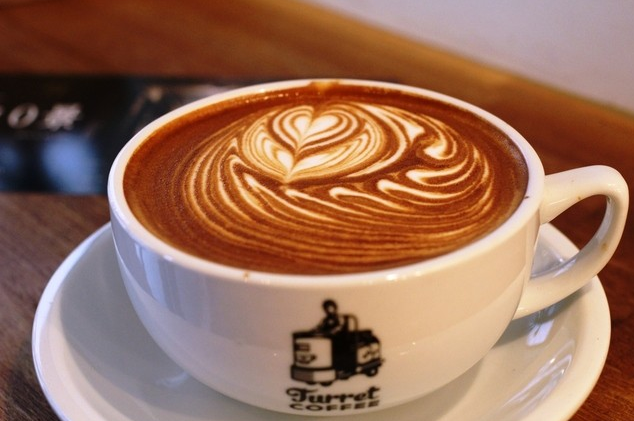 Instagram Worthy Latte Art in Tokyo
Instagram Worthy Latte Art in Tokyo
If you are a latte lover and love latte art then I would recommend the following cafes in Tokyo. These cafes have some of the best latte art that you can find in Tokyo that are super Instagram worthy. There's no way you can't get a good picture for instagram with these cool latte art.
(source: https://tabelog.com/tokyo/A1313/A131301/13162482/)
First on the list is Turret Coffee. They have a very delicious artsy latte foam and you have the option of getting castella or dorayaki with your latte. They also serve the latte in a traditional sake cup called ochoko. It is right at the tsukiji market so if you need a bit of a break at a cafe I would recommend going here.
In Nogizaka there is a cafe called Downstairs Coffee and the owner is Hiroshi Sawada who won the Free Pour Latte Art Championships in 2008. There are also some baked goods that you can choose from to go along with your latte.
(source: https://www.tripadvisor.jp/LocationPhotoDirectLink-g1066456-d6055614-i201266782-The_Theatre_Coffee-Shibuya_Tokyo_Tokyo_Prefecture_Kanto.html)
In Shibuya there is a cafe called The Theatre Coffee that serves latte with heart shaped foam. Although in Shibuya the most popular coffee shop is probably the Starbucks right wear the Shibuya crossing is but do not overlook this The Theatre Coffee. It offers very good and tasty latte art.
(source: https://beauty.biglobe.ne.jp/gourmet/detail-e869000)
Kichijoji is an interesting place filled with lots of great cafes, restaurants and bars. There is one cafe called the Cafe Zenon that serves latte art that is super cute. It is actually more well known for the tasty hamburgers that they serve but the latte is also very good. The barista has a different style of latte art that is unique from other coffee shops.
(source: https://www.timeout.jp/tokyo/ja/%E3%83%AC%E3%82%B9%E3%83%88%E3%83%A9%E3%83%B3/streamer-coffee-company-shibuya)
Another great cafe in Shibuya that has instagram worthy late art is the Streamer Coffee Company. Here they roast their very own streamer blend beans which is said to be the highest grade coffee. If latte art is your thing and you want some of the award winning coffee then head over the Streamer Coffee Company.
(source: http://www.ozmall.co.jp/restaurant/5064/?TM=0)
Latte Graphic in Machida not only has amazing latte but they also serve a western style breakfast, lunch and dinner. So you can enjoy a latte with any one of the meals that you have here. There latte is one of the most popular orders here so definitely check it out if you are in the Machida area.
(source: https://tabelog.com/tokyo/A1304/A130401/13053673/dtlphotolst/1/smp2/D-normal/2/)
Move Cafe is a cafe located in Shinjuku that serves not only delicious lattes but also very cute lattes. They usually serve a latte that has bunnies or bears made form the foam. If you are looking to get away from the crowds of people in Shinjuku go have a latte at Move Cafe.