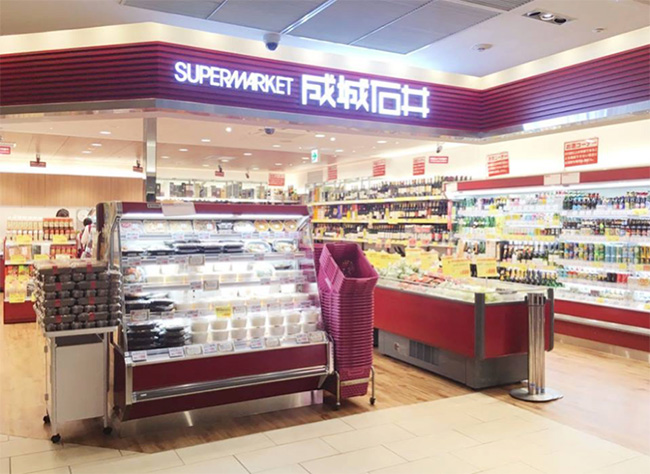 International supermarkets in tokyo
International supermarkets in Tokyo
I'm sure that many of you love Japanese food. I mean if you didn't already eat a lot of sushi, ramen, udon  and so on well now you are IN the country where you are literally surrounded by everything you love. Japanese cuisine really is held in such high regards and I'm sure that you are really excited about being able to eat some authentic Japanese food. But I'm sure that you also really miss being able to purchase international foods.
(picture source: http://wakokorojapan.com/)
While there are some chain supermarkets that have some international foods a lot of products are going to be things you have mostly never seen before. It's going to all be very foreign to you. But luckily there are some international supermarkets in Japan where they have a lot of the main international foods. And these supermarkets are really popular amongst the expats in Japan. And even tourists who come to Japan shop at these supermarkets.
(picture source: https://costcotuu.com/20130517/post_21944.html)
(picture source: https://hawaii.navi.com/shop/557/)
Costco is one of the biggest grocery stores that carries a lot of imported and Japanese foods. If you are looking for big portions of imported goods then Costco is you best bet of finding it. You will get low wholesale prices and also huge quantities as well. There is also parking but the thing is that you will most likely need a car to get there as a lot of the costco are located in places that are a bit far away and cannot be reached by train.
(picture source: https://www.japaholic.com/tw/article/338466/)
Seijo Ishii is another great place to go if you want to find imported products from all over the world. If you are missing American candy or you really want some French cheese and wine or if you are looking for Thai noodles or anything else they have a great selection of products. The great thing about Seijo Ishii is that it is also a chain grocery store that are usually located at a train station. If it isn't located at a train station it is usually located very close by to the station.
(picture source: https://rocketnews24.com/2017/09/15/955630/)
Kaldi Coffee Farm is a lot like Seijo Ishii and usually sells very similar imported products to Seijo Ishii. These grocery stores are also located in very convenient areas although most of the time they are very small stores. The great thing about Kaldi Coffee Farm is that you can also do online shopping as well. So for more information on their online shopping make sure to check out their official website.
(picture source: http://chuplus.jp/blog/article/detail.php?comment_id=7040&comment_sub_id=0&category_id=497)
National Azabu is also a very popular international supermarket in Tokyo. This is located near the Hiroo station where a lot of expats are known to live. So even when you go inside the supermarket you will as though you are back shopping in an American grocery store. There is parking available at National Azabu but if you make a purchse over 10,000 yen they will deliver your groceries to your residence for free.
(picture source: https://www.nissin-world-delicatessen.jp)
(picture source: https://matome.naver.jp/odai/2139064717438142901/2139064855538599903)
Another super market with a great selection of international foods is the Nissen World Delicatessen. This grocery store is pretty big so they have a lot more imported products compared to some of the other convenient international supermarkets listed above. They have fresh meat, international wine, international candy and more available. This grocery store also has parking and home delivery is also available as well.
If you are interested in renting a pocket wifi or a prepaid SIM card during your trip to Japan then make sure to check out the Genki Mobile Website: https://genkimobile.com/