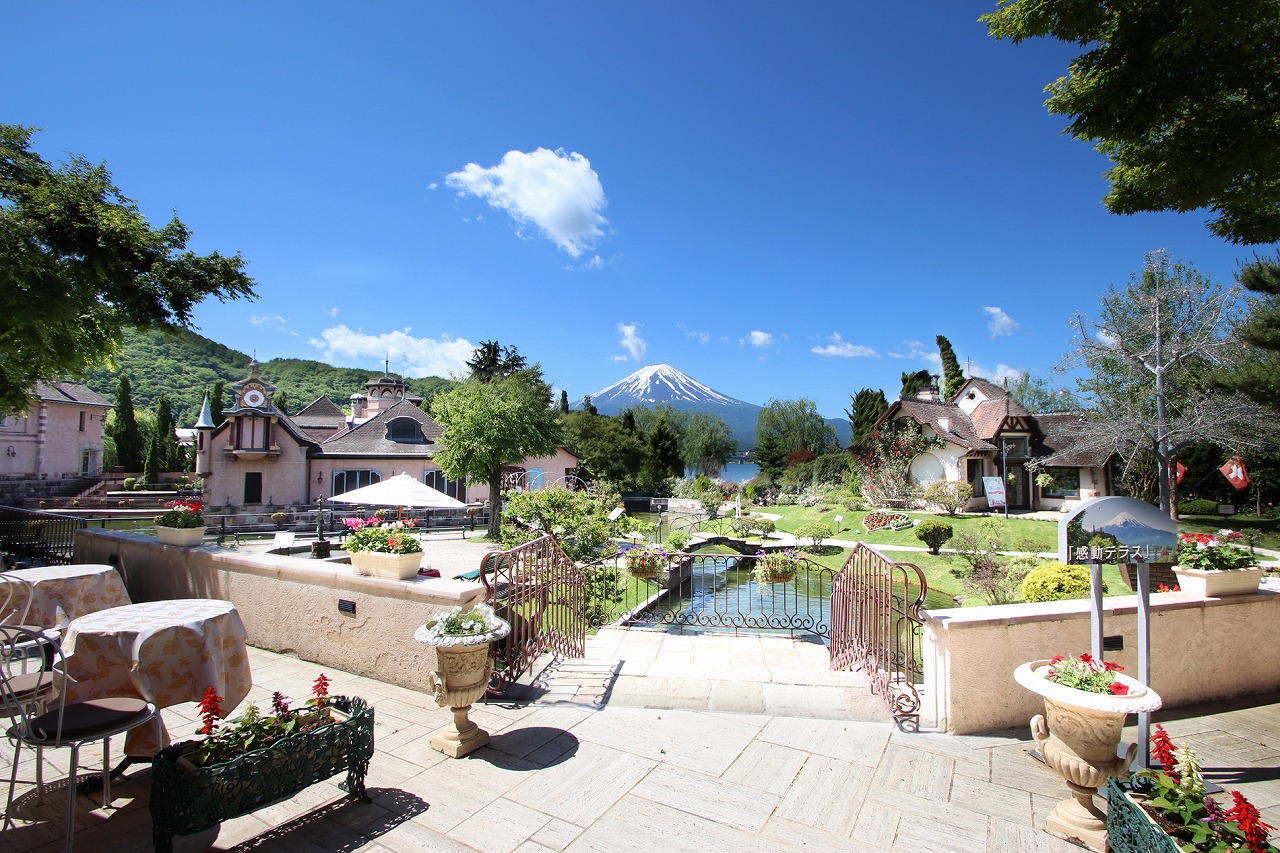 Kawaguchiko Music Forest
There is a small theme park and museum called the Kawaguchiko Music Forest which is devoted to automatic musical instruments. There are antique music boxes, mechanical organs and other automatic musical instruments that are displayed in the main hall of the museum. Most of these instruments are from countries all over Europe. Every thirty minutes you can enjoy the French fairground playing and this is one of the largest of it's kind made in 1905. It is so big that it takes up an entire hall. There is also a concert hall in the main building where you can enjoy classical musicians that come from all over the world to perform.
(picture source: https://kawaguchikomusicforest.jp/news/%E3%82%AA%E3%83%AB%E3%82%B4%E3%83%BC%E3%83%AB%E3%81%AE%E6%A3%AE%E3%80%80%E5%8F%A3%E3%82%B3%E3%83%9F%E6%83%85%E5%A0%B1%EF%BC%81)
The Kawaguchiko Music Forest is truly like heaven for those who love classical music and instruments. Not only can you enjoy looking at all the instruments and listening to beautiful music you can also enjoy the garden located right outside of the museum. The garden is a beautiful European style garden and it has an amazing view of Mount Fuji across the Kawaguchiko lake. There are paths in the garden that lead to the winding canal and others that will lead to the restaurant, shops, chapel and the rose garden.
(picture source: http://www.tabijiya.jp/news/info.php?id=18)
The Kawaguchiko Music Forest is run by a company called the Ukai Group who also runs the Hakone Venetian glass museum called the Glass Forest which is just as spectacular as the Kawaguchiko Music Forest.
(picture source: http://www.tabijiya.jp/news/info.php?id=18)
You can easily access the Music Forest by taking the Omni Bus Red Line from the Kawaguchiko Station to the Kawaguchiko Music Forest which is a total of 25 minutes. The stop you will need to get off at that is closest to the kawaguchiko Music Forest is the Ukai Orugoruno Mori Bijutsukan. There are a bunch of different ways that you can get to the Kawaguchiko station. There are lots of trains and also buses that you can take to get there.
The Music Forest is open from 9 am to 5:30 pm but the entrance will close at 5pm so make sure to be inside before 5pm. The cost for getting in is about 1,500 yen.
If you are interested in renting a pocket wifi or prepaid SIM card during your trip to Japan then make sure to check out the Genki Mobile website: https://www.genkimobile.com/