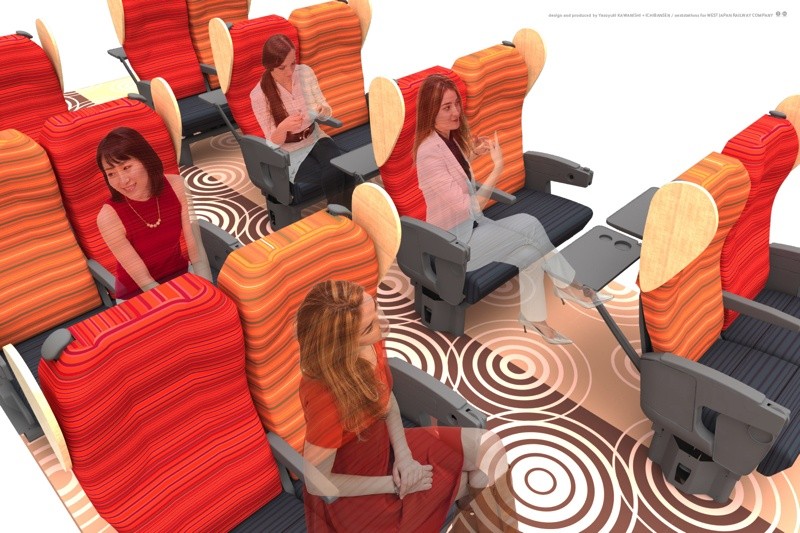 New Shinkansen 2022

If you are in Japan then I would definitely recommend going on the Shinkansen Bullet train. It is an absolutely great experience and is definitely a must. The best thing to do would be to spend a few days in Tokyo and then go to Kyoto and then to Osaka and then to Hiroshima. This is just an example but there are a bunch of different cities that you can go to by Shinkansen and those that I listed above are some of the most popular locations to go to.
There are all sorts of different shinkansen bullet trains and there is actually a new one that is being released. It is said to be nothing like you've seen before and is going to blow everyone away. It is believed that the interior will be very stylish and will have private rooms, bunk beds, break areas and other areas designed for great comfort for long journeys.
This new Shinkansen is designed by West Japan Railway Company and it is built as a part of their 2022 Middle Management Project. There will be 6 train carriages which will be all reserved seating and will carry 90 passengers. There will be three different themes for the interior design and it will be based on diversity, casual and comfort.
(source: https://www.westjr.co.jp/press/article/items/180523_01_design_1.pdf)
There will be a different setup in each of the carriages to cater to the different requirements of the passengers. The second carriage will include reserved seating for women only and will be designed so that the interior is bright with comfortable chairs that will have a lot of leg room.
(source: https://www.westjr.co.jp/press/article/items/180523_01_design_1.pdf)
The third carriage will include private rooms where families can relax with their small children especially during a long journey. There will be a mat in each of these private rooms that can be used as a seat or a mattress.
There will be a free space area in the fourth carriage and this area will have tables, booths and will be a very open plan design.
The green cars that the Shinkansens have now will be located on the first and sixth carriage of the new shinkansen. So there will be very luxurious seating. The first carriage will have a booth style seating and passengers will be able to make these seats into beds so that they can take a nap.
The sixth car will be designed so that it is even more luxurious than the first carriage and is said that it will have private rooms that will be arranged in different styles based on what the passenger needs.
(https://www.westjr.co.jp/press/article/items/180523_01_design_1.pdf)
The fifth carriage will be dormitory style rooms and one room will have a total of 4 fixed flat beds. This can be shared amongst friends or family.
This is a new long distance shinkansen so it is said that it will set out from Keihanshin area to the San'in and Sanyo districts. The first of this new shinkansen is set to debut in the Spring of 2020 just in time for visitors during the 2020 Olympics.