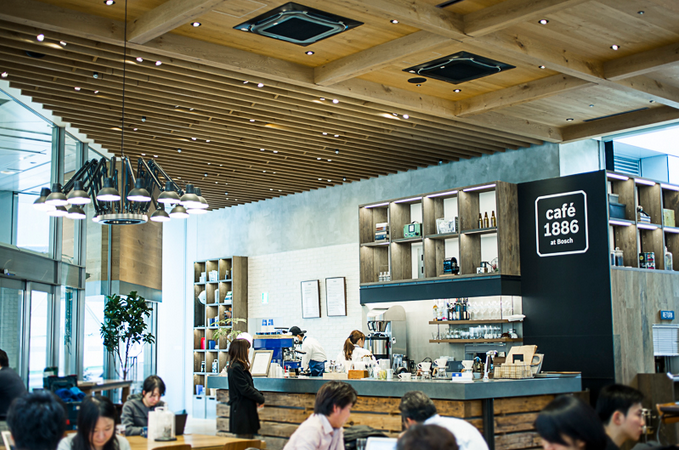 Places to Work and Study in Tokyo
Places to Work and Study in Tokyo
If you are freelancing in Tokyo or you are in Tokyo as a study abroad student or even if you are working full time it is nice to get out of the house sometimes or the conventional office to get some work done. Tokyo is a city with a lot of people and often times you'll find that most of the cafes that you go to are so crowded that you either won't be able to find a seat or it will be so distracting with all of the people that you won't get any studying or work done. So if you are looking for a place that is less crowded area that have a more specialized environment then there are a few places that I would suggest going to.
(source: https://goodcoffee.me/coffeeshop/streamer-coffee-company-setagayadaita/)
There are a few different cafes that I would recommend going to that have less people than if you were to go to a Starbucks in Tokyo. Cafes are a great place where you can sit down, sip your coffee and get some work and studying done. One alternative to popular chain cafes is Streamer Coffee Company. Although this is a chain cafe it is a lot less crowded compared to the more bigger chain coffee companies. They have several locations around Tokyo like Shibuya and Harajuku so they are easy to reach from the station.
(source: https://instagrammernews.com/detail/1680908582672228331)
Another more small chained cafe in Tokyo is the City Bakery. This has a very relax atmosphere and can make for a good place to have informer meetings or for when you are studying or working alone.
(source: https://hanako.tokyo/news/food/7927/)
Two other great cafes located in Tokyo is the Bosch and Rakuten cafes. They both have outlets where you can charge your laptop or other devices and Bosch even has a few exhibits that you can check out if you need a break from working or studying.
(source: https://www.pinterest.se/pin/520025088204853018/?lp=true)
There are actually a few bookstores in Tokyo where you can get some work or studying done as well. There is a large bookstore chain in Japan called Tsutaya and although some of them are pretty small there are a few branches where you can work or study in the lounge area. There is one in Daikanyama and Roppongi that have areas for you to sit. There is also a smaller less known bookstore called B&B in Shimokitazawa. However, this is for when you have more casual work to get done as the name stands for Book and Beer. So it's probably a better place to sit down, have a beer and do some brainstorming or jot down some ideas.
If you are looking for a even more quiet place to get some work or studying done then you can also go to a library. There are public libraries located all over the place in Japan but Academy Hills is one that I would suggest going to. There are two libraries and cafes that are available for the people who are members and there is even a conference room that you can rent. Although both the membership and rental of the conference room costs a fee they are both very worthwhile services.
The Tokyo Metropolitan Library is another recommendation of mine especially for foreigners as there are tons of books and other materials in several different languages. There are lots of books, magazines and other materials available to you. There are also tons of seats available with outlets for your devices. It's a very ideal place for people to work and study.
The last place that I want to introduce is a place where people who are artists or creators will like to go. There is a cafe called FabCafe where you can get certain art projects done. There are a bunch of different machines that you can rent like laser cutters, sewing machines, 3D scanners, UV printers and much more. It's near Shibuya station and you can literally drop in any time to just use the machine or you can make a reservation in advance if you will be using any of the machines for an extended period of time.