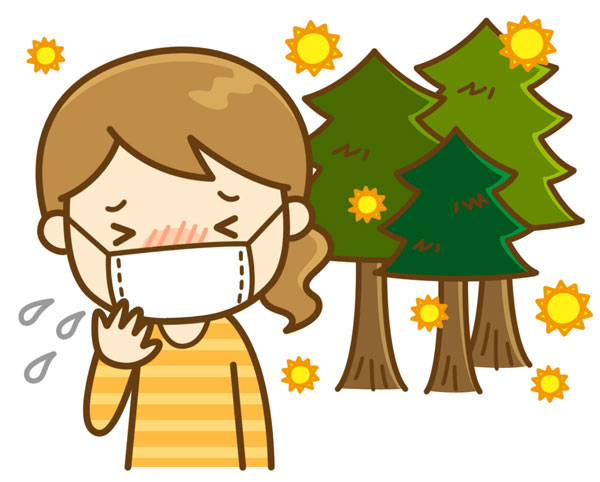 Pollen allergies in Japan and how to avoid it
Pollen allergies in Japan and how to avoid it
The amount of people who have pollen allergies in Japan is pretty shocking. Close to the whole population in Japan has allergies to some type of pollen in Japan and suffer severe reactions from pollen. Some of the things people suffer from are  Nasal congestion, sneezing, coughing, runny nose, watery eyes, sore eyes, scratchy throat.
(picture source: https://news.biglobe.ne.jp/trend/0208/oks_180208_1187482406.html)
People who have it really bad have such bad nose congestion that they can hardly even breathe through there nose. There are so many people who suffer severe reactions from pollen that they actually prescribe allergy medication at the doctors. You can also find racks of allergy medication at the drug store.
The most common culprit for producing these symptoms in Japan is the Japanese cedar. The sugi tree is another common culprit. According to different studies, about 1 in 3 people in Japan suffer from the pollen of cedar trees. It is also very common for people who didn't have allergies when they first arrived in Japan to develop allergies. It is said that people develop allergies to pollen overtime as there is an extreme amount of pollen in Japan.
There are certain times of the year when different types of pollen are floating around in the air. It is said that from the months of February to April is when the Japanese cedar tree pollen is the worst. From mid-March to early May is when the Japanese cypress pollen is the worst. From May to Mid-July and then again in mid-August to mid-October the rice plant allergies is the worst. And then from mid-August to October is when there is ragweed allergies. And from mid-August to October is when the Artemisia allergies is the worst.
There are a few different things that you can do to make your reaction less severe but there is really no way to completely avoid pollen allergies as it is literally flying around in the air everywhere. But it is really better to do something than nothing at all so here are the few things that I would suggest doing if your allergies are to the point where you can't even breathe through your nose.
(picture source: https://kafunq.com/antihistamines/)
First, if it is really really bad then I would consider getting prescription allergy medication or even off the counter medication as this will help a lot with your allergies. But in my opinion, you cannot just keep taking allergy medication months on end so I would only take medication if it gets really bad.
(picture source: http://mainitinetatyou.blog.so-net.ne.jp/2014-01-29)
Another thing you will see Japanese people doing during the worst months is wear a mask. There are specific masks that prevent pollen from going through the mask so it is said to make things a lot better from you. But of course when you take off the mask you will not longer be protected.
(picture source: http://barumyu-da.seesaa.net/article/322572323.html)
Also, if your allergies are really bad and you are having a hard time breathing at night then I would invest in a good air cleaner. They have ones that are specifically from cleaning pollen out of the air.
(picture source: https://www.kenko.com/product/item/itm_6938070272.html)
And I would also carry around a sinus spray if your nose gets really blocked up as this will clear your sinus for a while. There are some that do sting but they do clear up your sinus for a while. You may need to use it several times throughout the day if you have really bad reactions to pollen.
Hopefully you are not one of those people who have very severe allergy reactions but if you are there are so many different products out now for those who are suffering so you may need to try a few different products out before you find the one that works best for you.
If you are interested in renting a pocket wifi or prepaid SIM card during your trip to Japan then make sure to check out the Genki Mobile website: https://www.genkimobile.com/