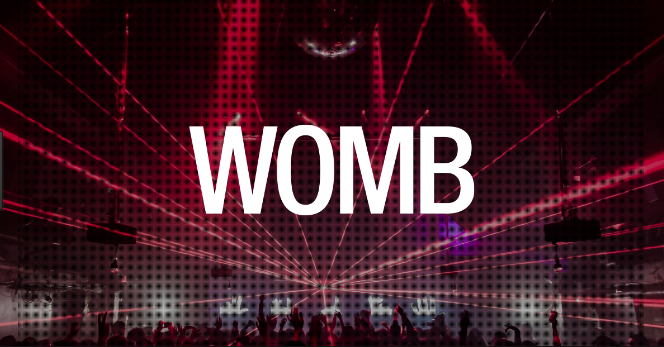 Shibuya Nightlife Guide Part 2
Shibuya Nightlife Guide Part 2
Hey night crawlers!
Interested in Part 2 of my Shibuya nightlife recommendations?
Well here it is!
WOMB [Shibuya-ku, Maruyama-machi 2-16]
(Womb Promotional Image (Source: womb.co.jp)
WOMB is another notable club located in the Shibuya area, but it's a bit difficult to find if you're going there for the first time since it's a bit hidden in the backstreets. You might feel a bit wary because of all the love hotels surrounding the area, but the walk there can be a cool experience all in itself because the world seems to suddenly quiet down and there aren't many pedestrians roaming around like the other parts of Shibuya.
So let's start the journey from Hachiko Exit of Shibuya Station. We're standing at the famous Shibuya intersection again, and we're going to cross toward the L'Occitane Café again, just like you would on your way to Sound Museum Vision. If you walk a short distance, you'll notice a fork in the road to your right and there's a huge mall called "Shibuya 109" at the corner of the split. You'll want to cross over to 109, but stay on the left side of it. Keep walking up the slight hill and if you pass by a UNIQLO, you're going the right way. If you see an ADIDAS and a Baskin Robbins to your right, you're going the more difficult way so go back around and get with the rest of us. So you pass UNIQLO and keep walking up that hill until you reach Hyakkendana, a red arc-like Japanese-style gate. Down the street you should see a Lawson convenience store on a corner and once you reach it, you're going to want to stay with the flow of the path and go left. It'll be a short distance before the road forks, and you'll want to stay left. Take the first right until you hit a T-intersection where you'll make a left.
Once you get close to the entrance, you'll even probably see some security guards for the club shushing everybody until they get through the entrance. Yeah, it can seem rude, we're with you on that, but it's because of all the noise complaints the surrounding residents and businesses report of loitering drunkards. Oh, in case you didn't know, it's not illegal to be drinking in public here, let alone being drunk on the streets. Anyway, at this point you might have your doubts about the venue, but trust me, once you enter the building you'll find yourself enjoying the vibe and the people!
Now, for some background information on WOMB. The venue was opened in April 2000 and has maintained its popularity among Tokyo's party crowd ever since! Have you ever seen the movie Babel? It stars Brad Pitt and Cate Blanchett and even won the Golden Globe Award for Best Motion Picture in the Drama category. What does this have anything to do with WOMB? Well WOMB was actually featured in the film! (And so was the Shibuya crossing I mentioned in Part 1 of this blog series, actually.) Pretty cool, huh?
If you are looking to rent a pocket wifi device or a prepaid SIM card in Japan take a look at the following website: https://www.genkimobile.com/