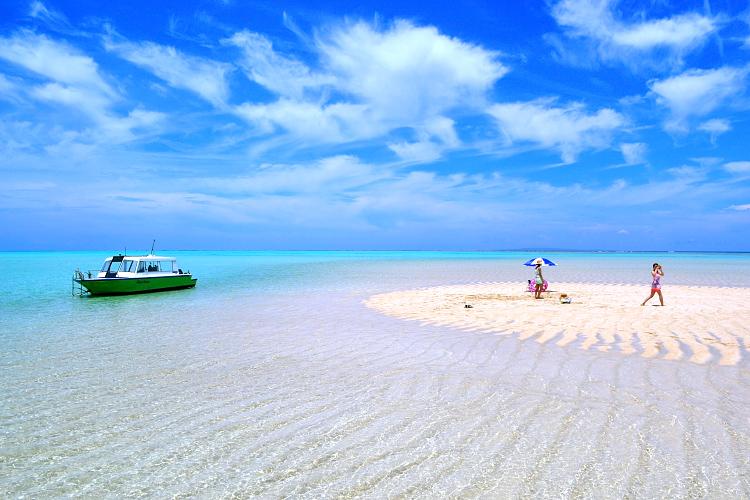 Things to do in Kagoshima
Things to do in Kagoshima
Kagoshima which is the capital city of Kagoshima Prefecture is at the south western top of Kyushu. It is often said that Kagoshima is the Naples of Japan because of their hot climate and because of Sakurajima, an emblematic stratovolcano. Kagoshima is a popular place to visit and you can make a lot of side trips as well as there are many different islands near Kagoshima. Many people who visit Kagoshima often like to island hop.
(picture source: https://www.travel.co.jp/guide/article/9024/)
One great local attraction in Kagoshima is Sakurajima. Here there is a very much active volcano that is surrounded by the ocean and forest. Yes, it may seem dangerous to be around an active volcano but if you are in Kagoshima this is a place where you will definitely want to make a stop because the scenery is absolutely stunning. There are a few different ways that you can access Sakurajima. One way would be to take a city bus that runs from the ferry terminal along the northern coast and along the southern coast of Sakurajima. However, there are very few buses so if you miss your bus you'll be waiting somewhere between 1 to 3 hours for the next bus. The second way would be to take the Sakurahima Island View Bus. The bus fare will depend on how far you have traveled or you can get a 500 yen day pass. You can also go on a sightseeing bus tour which is available for about 2,500 yen and lasts for about 3-4 hours. If you go for a sightseeing bus tour that includes Kagoshima and Sakurajima the bus tour lasts around 6 hours and is about 4,000 yen. The third option would be to rent a car from a place near the Kagoshima Airport, you can then get on the ferry with your car.
(picture source: https://www.veltra.com/en/asia/japan/kagoshima/a/128012)
Another great place to visit while in Kagoshima is the Shiroyama Lookout Point. This is a park that is above the city and offers a fantastic view of Kagoshima city. You not only get a look of the city you can also see the Sakurajima volcano. While you are here you can also visit Saigo Takamori's cave and also the Reimeikan Museum. You can access this viewpoint using the city view bus Shiroyama-Iso Line which travels between the Shiroyama Observatory and the Kagoshima Chuo Station. It takes about 20 minutes to get to the viewpoint and the bus departs every 30 minutes. You can either pay 190 yen for one way or you can get a day pass for about 600 yen.
(picture source: https://snaplace.jp/mahorobanosato/)
(picture source: https://www.japantimes.co.jp/culture/2014/04/17/events/events-outside-tokyo/fuji-shibazakura-festival-extends-prime-blossom-viewing-season/#.WvFKL39UuJA)
Kirishima is another recommended location to visit while you are in Kagoshima. It's a short train ride away from Kagoshima city. There are many attractions that you can visit while you are in Kirishima. If you are a fan of the Ghibili Studio or if you are a fan of Totoro then you must visit the Totoro Bus Stop. And during the Spring time it is most recommended to visit Shibazakura park which is filled with some of the most beautiful flowers. Kirishima also is known for having some of the most amazing onsen resorts as well where you can relax after all the traveling you have done.
(picture source: http://www.yorontou.info/spot/e000014.html)
Kagoshima has some of the most beautiful beaches but the top recommended beach to visit is the Yurigahama beach. The water is a stunning turquoise color. You can easily access the Yurigahama beach by taking a bus to the Yurigahama Iriguchimae Bus stop and then it is only a 10 minute walk from there.
(picture source: https://r.gnavi.co.jp/f523800/menu7/)
In Kagoshima one of the most famous food that you must try while you are here is the black pork meat. The most popular way that it is served is deep fried and then you pore a sweet sauce onto it. This is usually served with cabbage, rice and miso soup.
(picture source: https://www.travelbook.co.jp/topic/3021)
If you are in Kagoshima and are looking for other places to stop by near Kagoshima then I absolutely recommend going to Yakushima Island. There are lots of hiking areas here where you can witness some of the most amazing views. The most recommended hike is up Mount Miyanoura. You should also make a stop by the Okonotaki Water Falls while you are in Yakushima. If you are looking to take a break from city activities then this is a great place to enjoy the nature.
(picture source: https://japonismo.com/blog/en-kyushu-banos-de-arena-en-ibusuki)
Ibusuki Onsen is the place to treat your body after you've enjoyed the volcano, gardens, and other historical sights. You'll surely be exhausted from all the traveling so as the last stop you may as well treat yourself to some relaxation. Ibusuki onsen is a famous steam sand bath on the beach. It is very different from any other onsen in Japan as these are natural sand baths and the only one of it's kind in the world. What you do is you lie down in the sand where you let the staff cover your entire body in sand.
If you are interested in renting a pocket wifi or a prepaid SIM card then make sure to check out the Genki Mobile Website: https://genkimobile.com/