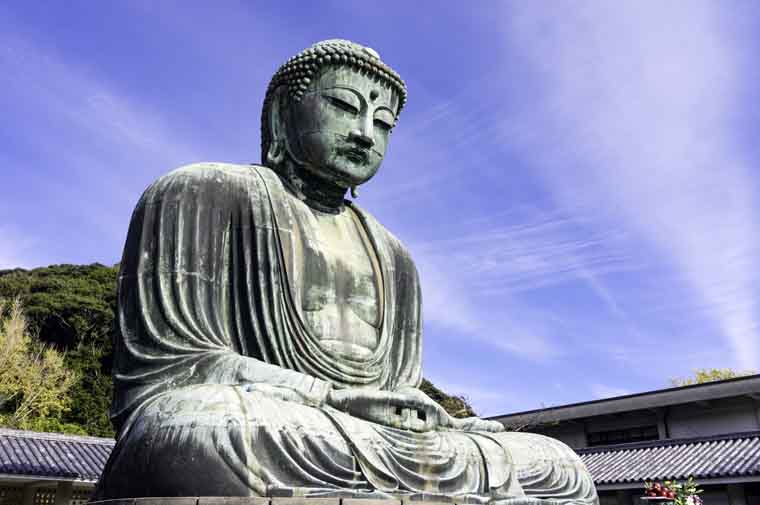 Things to do in Kamakura – Kamakura One Day Trip from Tokyo
Things to do in Kamakura – Kamakura One Day Trip from Tokyo
If you are in Tokyo, you may be planning a few one day trips. There are a whole bunch of day trips that you could consider taking such as a day trip to Nikko, Hakone, Yokohama, Kawasaki, Enoshima and the list goes on. Today, I thought it would be best to introduce one of my favorite day trips which was to Kamakura. I've included the places that I visited, how to get there and my thoughts on the whole trip.
How to get to Kamakura:
Shinjuku: If you are going from Shinjuku station then you can take one line which is the Shonan Shinjuku Line and it will take you all the way to Kamakura Station. It will take about an hour and the cost is about 920 yen.
Tokyo Station: From Tokyo station to Kamakura station it is also just one line which is the Yokosuka Line. It take about 55 minutes from Tokyo station and costs about 920 yen.
Shibuya station: If you are staying in Shibuya then you can use the shonan shinjuku line from Shibuya station to Ofuna station. Once you get to Ofuna station you will have to transfer onto the Yokosuka line which will take you all the way to Kamakura station. This will take about an hour and the cost will be 920 yen.
Places to see:
All of the places that I went to were fairly close to each other. However, the Big buddha is the only one that I went to which was a bit further away. But the Hokokuji, Tsurugaoka Hachimangu and Komachi Doori were all by the kamakura station.
picture source: Dakiny <a href="http://www.flickr.com/photos/55658968@N00/41248277492″>Cherry blossoms in Kotokuin Temple (Kamakura Great Buddha) : 鎌倉・長谷・高徳院(鎌倉大仏)</a> via <a href="http://photopin.com">photopin</a> <a href="https://creativecommons.org/licenses/by-nc-nd/2.0/">(license)</a>
1. Big Buddha
The first place that I went to was the Big Buddha. The easiest way to get here would be to go to the Kamakura station and then transfer onto a local train (the Enoden Line) to go to Hase station. From there it is only a 5 to 10 minute walk. The Big Buddha is open from 8:30 to 5:30 pm and the the cost to enter is 200 yen. The grounds of the Big Buddha is fairly small but you can look around at the history of the Big Buddha and how it was built. You can actually go inside of the Big Buddha to see how it was made. There is a separate cost to go inside of the Buddha but it is interesting to see the inside of it instead of just the inside.
(picture source: Ye-Zu <a href="http://www.flickr.com/photos/89201179@N08/14139975530″>Bamboo forest</a> via <a href="http://photopin.com">photopin</a> <a href="https://creativecommons.org/licenses/by-nc-nd/2.0/">(license)</a>)
2. Hokokuji Temple
From The Big Buddha I walked back to the Hase station and took the train back the Kamakura station. And from there I took a bus to Jomyoji bus station. In front of Kamakura station is a bus stop where you can take either the bus 23, 24 or 36 bus. And from the Jomyoji station it is about a 5 to 10 minute walk to the Hokokuji Temple. The temple is well known for it's beautiful Bamboo grove and the tea house where they serve you matcha tea. The admission fee is 200 yen or 500 yen for both the entrance and the matcha tea. Again, this area is small too so you can get through it quickly. Also the tea house will often have people lining up so although there are seats there's not much time to be taking your time either.
(picture source: http://n5814.blog.fc2.com/blog-entry-67.html)
3. Tsurugaoka Hachimangu
After leaving the Hokokuji Temple, I took the bus back towards Kamakura station. Then I got off near the Tsurugaoka Hachimangu. In Kamakura, this place is known to be the most important Shrine. I walked slowly through the grounds towards the shrine. I approached the staircase and walked all the way to the top where the Shrine is located. From the top, you can see a beautiful view with all the big Torii. I made a few prayers and then went down the stairs and out of the grounds. In this area there were lots of shops and street food so instead of taking the bus back to the Kamakura station, I decided I would walk the way back. So along the way I ate some of the street food sold at the shops and looked into the shops. It was probably about a 20 minute walk back to Kamakura station.
(picture source: https://gurutabi.gnavi.co.jp/a/a_757/)
(picture source: https://macaro-ni.jp/716)
(picture source: https://play-life.jp/articles/1411)
4. Komachi Dori
Komachi Doori which is right near the Kamakura station is a good place to glance around, shop, have cofee/sweets or lunch. There are lots of delicious restaurants, cafes, and street food sold in this area. There is also a Kimono/Yukata rental place where you can rent out a Kimono or Yukata for the whole day while you're in Kamakura and take pictures in them. So if you would like to do that then you can make a stop here and then head off on your way to the Hokokuji and then come all the way back. Also, just for those who are unaware, the Yukata is worn during the summer time and then the Kimono is worn during the winter time.
Overall:
All in all, it was an amazing day trip to Kamakura and I pretty much did all of this in about 6 hours. I headed back to Shinjuku from Kamakura station around 4 pm so I was able to go back and have dinner and then call it a day. If you have the time to go to Kamakura during your stay in Japan this is a really easy day trip that you can make. Some of the other day trips like Nikko and Hakone take much longer to get there so you would have to head out very early in the morning to be able to have somewhat of a whole day there.
I did have the chance to visit Nikko as well and will be blogging about my experience in Nikko so stay tuned for that!
If you are looking to rent a pocket wifi device or a prepaid SIM card in Japan take a look at the following website: https://www.genkimobile.com/