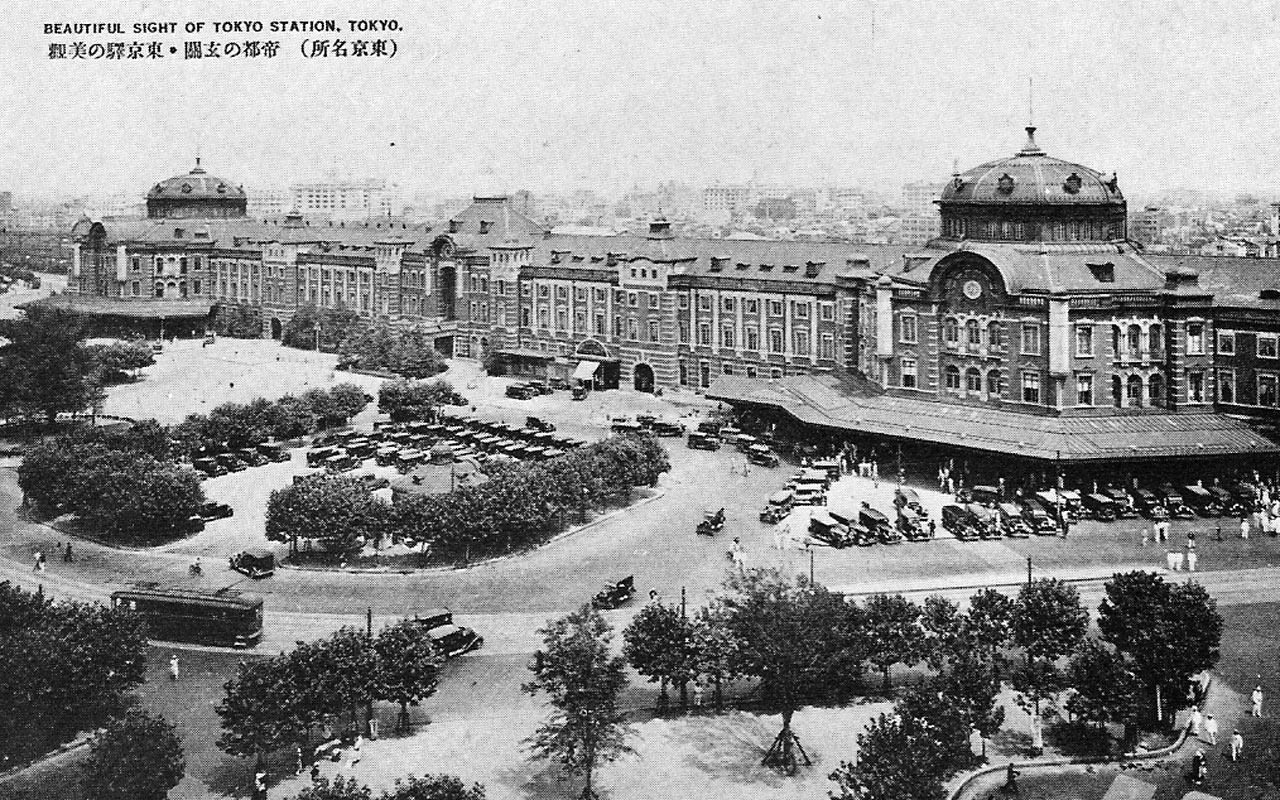 Tokyo Then and Now
If you have visited Tokyo or you are visiting Tokyo you'll know that it is a busy city filled with lights. It is a concrete jungle that keeps on expanding. Places are being torn down and rebuilt and lots of new complexes are being built. But over 50 years from now, Tokyo looked a lot different. So if you are curious to know what the most famous areas of Tokyo used to look like then keep on reading.
If you have seen pictures of Shibuya or have visited Shibuya then you will know that Shibuya is packed with people. Especially on the weekends there are people walking in every direction at the Shibuya scramble. And at night you see all the drunks people walking about or passed out on the ground. Now there are huge buildings in Shibuya with lots of lights and big screens showing advertisements and commercials on the big screens. But in 1952, Shibuya looked a lot different. There were no talk department buildings and it was not filled with lights. The Shibuya crossing didn't have 3,000 people crossing it at that time. It took 120 years for Shibuya to become the Shibuya that we know today.
This picture above is a picture of Shibuya station from 1955. The year when the Hachiko statue was built at what is now known as the Hachiko exit. On the left hand side of the Shibuya station you will see that there is a department store which was then the Tokyu department store. Today, this is where the Shibuya Hikarie stands.
Above is another picture of the Shibuya station in 1958 and this was the year that the Keio Teito Electric Railway's Inokashira Line was opened. Today, there has been a pathway built to connect the Tokyo Metro to the Keio Inokashira Line. You can also see in the picture of Shibuya from 1958 that Shibuya is much more lively compared to the very first photo in 1952.
The above picture is of Shibuya in 1979 which was the year that the famous 109 department first opened. It was built as a fashion community targeting women in their early 30's. The name 109 represents Tokyu because the to in Japanese is 10 and kyu in Japanese is 9. Today 109 is filled with shops targeting teens and girls in their early 20's.
In 1963, the Shinjuku station was definitely a lot smaller. But you can see in the background of the picture that it was expanding. And in the above picture you can already see the Yamanote Line existed. The Keio Line was also built in 1963 and then in the following year the basement platform for the Odakyu Line was completed. Today, there are lots of different lines that run through Shinjuku station which has made it both very confusing but also convenient.
In 1964, Ginza 4-chome was a very busy area. In the left side of the picture you can see the big Morinaga sign which was put up in 1953. This became the landmark of Ginza but it was taken down in 1983. Today, there are lots of foreign brands that are lined up one after another on this same busy street.