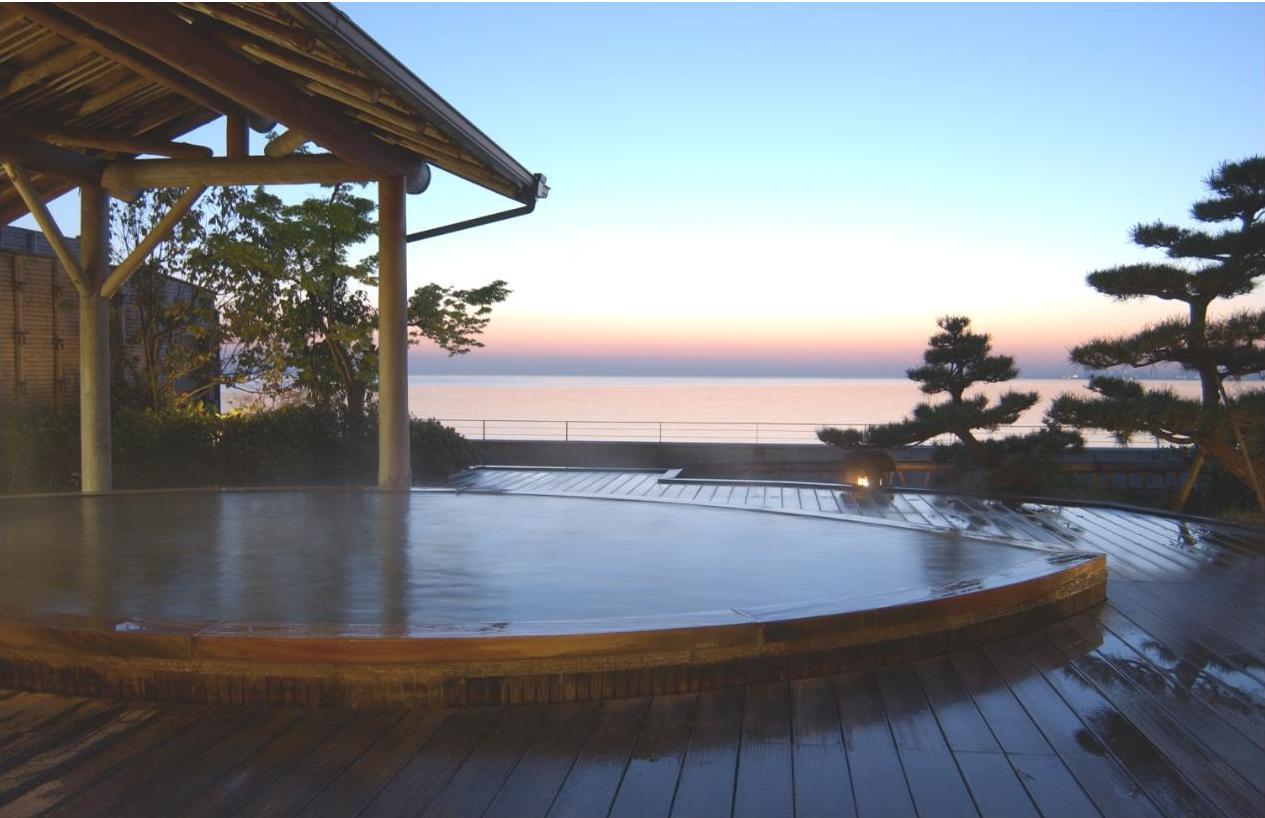 Top Onsens/Hot Springs Areas in Japan
Top Onsens/Hot Springs Areas in Japan
Kusatsu Onsen
(picture source: http://jp.zekkeijapan.com/article/index/697/?language=ja)
(picture source: https://4travel.jp/travelogue/10806132)
Kusatsu Onsen is one of the most famous onsen resorts in Japan. Because of the sulfur in the hot spring there is an intense sulfur smell in the entire area of kusatsu onsen. The quality of the hot spring water is said to be so good for your body that it can cure any illness. Kusatsu onsen first became really famous when a German doctor who used to serve at the imperial court boasted about the health benefits of this hot spring in the late 1800s. Kusatsu onsen is located jn the mountains of the Gunma prefecture and offers other activities to do including skiing and snowboarding during the winter time and hiking during the rest of the year.
Beppu Onsen Beppu Onsenkyo
(picture source: https://wondertrip.jp/onsen/93892.html)
(picture source: https://温泉最高.jp/beppu-midokoro-223)
Beppu Onsen is a group of hot springs that are located in Beppu, Oita. There are 8 major hot spring areas in Beppu that it can be divided into and these 8 hot spring areas are called the Beppu Hatto. Beppu Onsen is most famously known for discharging the second most volume of water in the world. The first being Yellowstone National Park in the United States. It is said that about 10% of the hot spring vents in Japan are located in Beppu. The 8 major hot spring areas are Beppu Onsen, Kankaiji Onsen, Kamegawa Onsen, Shibaseki Onsen, Kannawa Onsen, Myoban Onsen, Horita Onsen and Hamawaki Onsen.
Gero Onsen

Gero is a small town in Gifu prefecture near the Hida River. Since the 10th century, Gero has been known to for it's amazing hot springs and is named as being one of Japan's three famous hot Springs. The two other famous hot springs are Arima Onsen in Hyogo prefecture and Gunma prefecture's Kusatsu Onsen. The hot spring water of Gero is known as "Bijjn no yu" which means water that makes you beautiful. It is famously known for making your skin soft and smooth. As you walk around the town there are free foot baths, which is pretty much a bath where you can sit down and take your shoes off to enjoy the hot spring. These foots baths can be found here and there around town and are free of charge. There is also an open air bath near the end of the South end of the Gero Bridge along the Hida River that is for free for anyone to use. So you can go for a soak while enjoying the beautiful mountain view.
Manza Onsen

Manza onsen is located at 1,760 meters above sea level making it the highest onsen resort in Japan. This onsen resort is also known for the volcanic gas that steams out from between the rocks of the onsen. There are over 20 ski and snowboard resorts in the prefecture of Gunma so you can easily access these places from the Manza onsen resort.
Hakone Yumoto Onsen
(picture source: https://jp.hotels.com/ho414387/hotel-green-plaza-hakone-hakone-japan/)
Hakone onsen is a hot spring area located near Mount Hakone. Each hot spring in this Hakone area is known for having different atmospheres and different quality of hot spring water. People who are visiting can go to a ryokan or public bath house to enjoy a hot spring bath. Usually at a ryokan you would stay there and only the guests would use the baths but at many ryokans in this area they open their baths to people who are not staying in their ryokan. Some popular baths in the Hakone Yumoto are Hakone Green Plaza Hotel, Tenzan and Hakone Kamon.
Arima Onsen
(picture source: https://www.tsunagujapan.com/10-most-famous-hot-spring-area-in-the-kansai-region/)
Arima onsen is located in Kobe and is known to be one of Kobe's hidden treasure. Many people from Kobe as well as Osaka will come to the Arima onsen area to enjoy hot springs as there is a beautiful natural surrounding. With the long history of Arima Onsen it is famously known for being the oldest hot spring resort in Japan. Arima onsen has access to two different types of hot spring water as they come from different sources. One type is the Kinsen which is golden water in Japanese. This is because of it's brown color and iron deposits which is believed to be good for those with skin problems or muscle pain. The second type of hot spring water that they have access to is the ginsen which means silver water in Japanese. This silver water has a combination of radium and carbonate in it which is said to be good with those who have joint or muscle problems.
If you are looking to rent a pocket wifi device or a prepaid SIM card in Japan take a look at the following website: https://www.genkimobile.com/