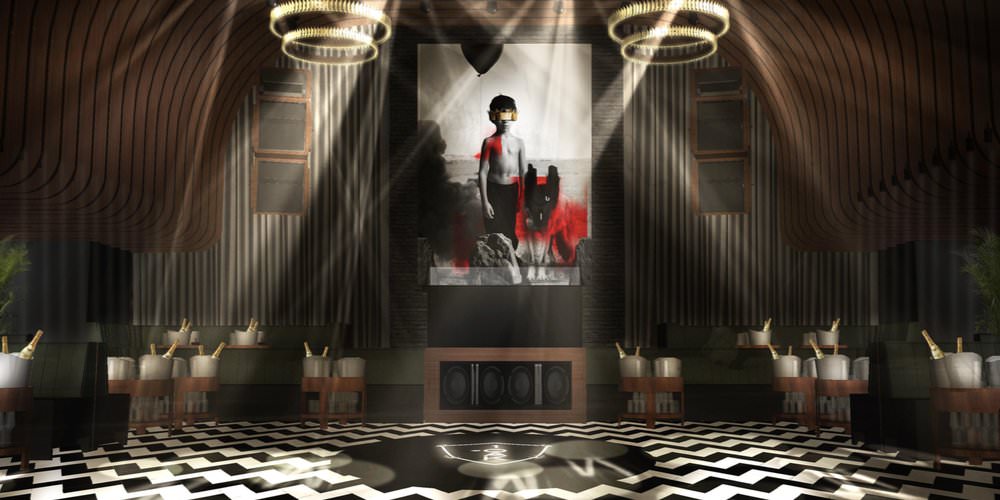 Ultimate Nightlife Guide : Roppongi, Tokyo
Ultimate Nightlife Guide : Roppongi, Tokyo
If you are looking to experience the nightlife in Japan then Roppongi is the place to be. During the day it is filled with business men working or people who are doing high end shopping, watching movies of visiting museums. However, at night on the weekends it is transformed into party central. People from all over the world and all over Japan will go out in Roppongi to enjoy a night out.
In roppongi, you'll find that the streets are filled with bar after bar after bar and night clubs that huge lines with people lining up to get in. There are a whole different genres of clubs in Roppongi in which you can choose from; hip hop clubs, R&B clubs, Reggae clubs and EDM clubs.
As for the price of the clubs, it will vary depending on the club but on the weekends the average entrance fee for me is about 3,500 yen and for women some clubs offer free entrance for women and at most they will be charged 3,000 yen. Men are always charged much more than women and are often never given discounts. Some clubs will offer a slightly lower rate depending on the time of entry so if you enter before midnight sometimes it will be a lower rate.
Some clubs are very strict about dress code. Some clubs do not allow entrance if you are wearing flip flops or if men are not wearing long pants they you will not be allowed to enter.
Another thing to remember is that clubs have become really strict in Japan. So make sure that you do bring a picture ID with you. Not all clubs will require a photo ID but just to be sure it would be best to bring one with you.
1. 1Oak
(picture source: http://www.1oaktokyo.com/gallery.php#group-1)
(picture source: http://www.1oaktokyo.com/gallery.php#group-1)
1 Oak is a pretty new club that opened near the end of 2017. It is one of the most popular club in Tokyo at the moment. 1Oak originated in the United States and has now opened up their very first club in Asia. 1Oak is popular as there are many famous American celebrities who come to the club as guest hosts. Because it is so popular though it is said that it is way too crowded and often has a huge line outside to get in. This club does have a VIP floor and there are also private rooms. The music genre for this club would be hip-hop, r&b, dubstep etc. The average entrance fee for men is starting from 3,000 yen and women starting from 2,000 yen.
2. Alife
(picture source: http://besty.nao3.net/110/)
Alife is a fairly new club that was opened in 2016. There are 3 floors in total. The first floor is a luxurious floor that has a large bar counter and some seats where you can come sit and have drinks. On the second floor, there is a lounge space and you can dance and have a good time. The basement has a huge open space that is made to be a dance floor and has VIP seats on the sides of the room. The average cost of the entrance fee for men is starting from 4,000 yen and for women it is starting from 3,000 yen.
3. Ele Tokyo
(picture source: http://clubmap-tokyo.net/azabu/ele/)
Ele Tokyo is a bit further away from the other clubs in the roppongi area but it is still walking distance or you can take a quick taxi to the club. It is a luxurious club. It has only one floor where there is a bar, seats and an open dance floor. The genre of music played at Ele is EDM, House, Techno, Hip-Hop, All mix etc. the average cost for men to enter is 3,000 yen and for women the entrance is usually free. Although it may be obvious, the reason why clubs will make a women's entrance fee free or make it cheaper than men is because it will attract more women to their club which means that more men will come as well knowing that many women go there.
4. V2 Tokyo
(picture source: http://kai-you.net/article/721/images/3)
V2 Tokyo, also known as Vanity Lounge. V2 is known for having a spectacular view as it is relatively high up. Most clubs are located on the first floor, second floor or basement floor but V2 is on one of the top floors of a building located in Roppongi. V2 and Lex are located in the same building so you will often see two long lines outside of this building. The average entrance fee for men is somewhere between 3,000 yen to 5,000 yen and for women it is free. There is also one floor of private rooms.
5. Lex Tokyo
(picture source: http://www.tokyo-club.net/newlex-edo/)
Lex is a club that has been open for many years. And over the years, many many celebrities have visited the club including famous Hollywood celebrities. It did recently switch locations but it is still operating under the same name and operated by the same people. Lex is actually now located in the same building as V2 except it is ln the lower floor. The average entrance fee for men is 3,000 yen and the average for women is 1,000 yen.
If you are looking to rent a pocket Wi-Fi device or a best SIM card in Japan take a look at the following website: https://www.genkimobile.com/