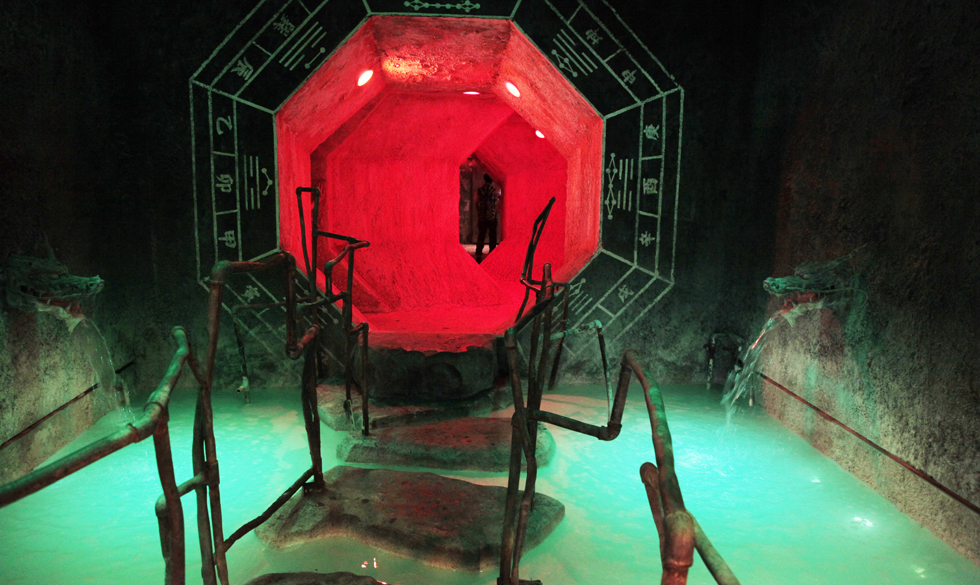 Arcade in Tokyo
There are a lot of well known arcades in Tokyo but there is one that a lot of tourists and even locals do not know of. In kawasaki there is a shabby building that is a short walk from the station that has a arcade unlike any other arcade that you will see in Tokyo. It was modeled after Kowloon Walled City in Hong Kong and is called then Kawasaki Warehouse. I guarantee it will be one of the coolest arcades that you'll ever go to.
(source: https://monappy.jp/memo_logs/view/tm_2501/1756)
Although it's not new it is surprising because there are very few people who actually known about the Kawasaki Warehouse. It was first opened in 2009 and was made by Taishiro Hoshino who is a former set designer. It is clear that he went through great efforts to recreate the now demolishing Hong Kong slum. The outside of the building was purposely distressed and the door is pretty scary looking. At first sight, i'm sure a lot of people would not want to enter the building.
Inside you will pass through a dimly-lit hall that is designed after the Hong Kong slum neighbourhood. It is all corrugated iron and there are tattered old posters all over. You can hear people chattering through the pipes so when you're walking through the hallway you'll get an eerie feeling.
(source: https://travel.mynavi.jp/kanko/article/kng002_046/)
Once you go through the dimly-lit eerie hall you'll approach an escalator that will lead you right into the concrete tunnel that takes you to the arcade. The tunnel has a makeshift stone bridge with a neon green sludge moat and you'll see that it is oozing.
(source: http://www.another-tokyo.com/archives/50509827.html)
On the second floor of the arcade the area is modeled after a Hong Kong open air market. There are plucked chickens hanging from the rack underneath the derelict houses that also have laundry hung on rusty broken balconies to dry.
(source: https://games.yahoo.co.jp/news/detail?n=20131214-00000001-dengeki)
You'll see a huge sign that says Kowloon Walled City and then underneath that in Japanese it says Retro Game Corner. And when you turn the corner you'll see a bunch of UFO catchers and tons of modern arcade games.
(source: https://games.yahoo.co.jp/news/detail?n=20131214-00000001-dengeki)
The second floor has a bunch of UFO catchers with lots of different prizes including the fan favourite anime series' and games and they also have novelty sized food items and there are even machines that serve ice cream.
There are tons of different games that you can play here including the crowd pleaser Taiko no Tatsujin, Mario Kart, DDR, Time Crisis and Groove Coaster. There are other types of rhythm games, fighting games as well. There are also a few different retro games that you can play and some are machines that are very rare to see in Tokyo.
The third floor has a bunch of slot machines and a bunch of other gambling type games like virtual horse racing virtual soccer, card games etc. This is located on the third floor of the arcade building.
(source: http://buy-crazy.net/2015/08/27/warehouse-kawasaki/)
Then on the fourth floor there are different activities that you can do. For some reason the fourth flour is much more elegant compared to the other floors in the arcade centre. They have a dive bar, darts, billiards and table tennis which is another great area to spend your time. There are also upper levels of this building that have a nat cafe that has tons of manga that you can read and there is even Karaoke.
The Warehouse is free to enter and is open 24 hours but you must be 18 or older to enter. The arcade area closes at midnight but the net cafe and other upper floors are available at any time of the day. So if you want a place to explore and a place to have an all nighter this is a great place to do so.