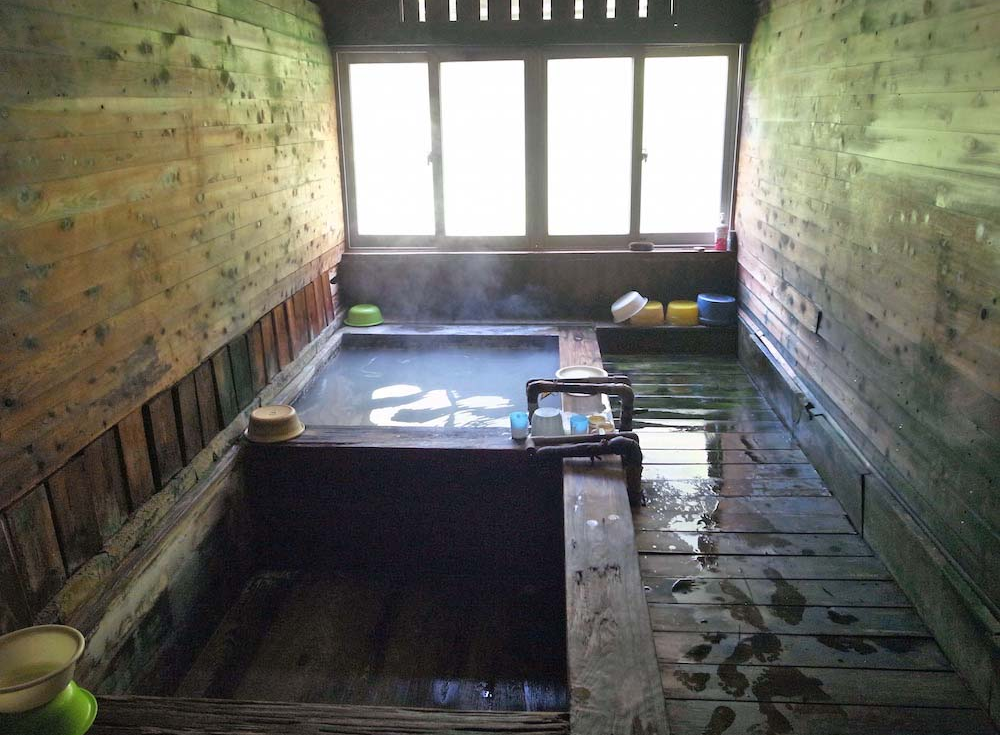 Unique Onsen in Tochigi 
There are a lot of different hot springs all across Japan that you can go to. Some are very new and fancy and other are very old. There is one onsen in the Tochigi Prefecture that is so off the beaten track it will be an extremely thrilling experience to say the least. You almost won't believe that there is actually an onsen inside of the building as it is almost completely destroyed. This onsen is truly a secret onsen that is only visited by locals.
(source: https://blogs.yahoo.co.jp/championkatuhiko/GALLERY/show_image.html?id=13555109&no=4)
Even if you search for the onsen online there will hardly be any information about it which really isn't surprising at all. The exterior of the building is so ruined that it doesn't even look like it is fit to enter.
It may be hard to believe but the above picture shows the entry way of the onsen that is visited by many of the locals in this area. And those who are hot spring lovers have heard through the grape vine about this place and come from all over Japan to visit.
(source: https://www.instagram.com/p/BCZVB_JsmgJ/?utm_source=ig_embed&utm_campaign=embed_loading_state_control)
When you go inside you'll see that this is a completely abandoned house. There are still clothing and hangers hanging on the laundry line inside and you'll see that there are still futons inside of the room. But the floors are ruined and it is quite a mess. And you may not believe me but this house is actually open to the public from 8am to 8pm everyday.
Although most of the rooms and areas of the house are ruined the one room with the onsen in it is still in better shape compared to the other rooms of the house. As the bath is located beneath all these floors of apparent disrepair it has been named as being the Dungeon Onsen. There are gender segregated baths so you can completely strip naked and soak in the onsen.
(source: http://sanaefujii.com/oimatsuonsen)
The onsen baths are actually very beautiful and there's just something super peaceful about soaking up in this onsen that is located off the beaten path. It's quiet atmosphere will definitely help you relax.
If you are planning to go in the onsen here you should make sure to bring your own towel and other toiletries. Also if people have not entered the bath in a while the water may be scorching hot so make sure to agitate the water to cool it down before soaking in it.
The baths here you Old pine which is one of its defining features. But just because it is old it does not mean that it isn't strong in fact pine trees are known for being so strong that they can withstand even the harshest conditions and in Japan pine trees are a symbol of long life.