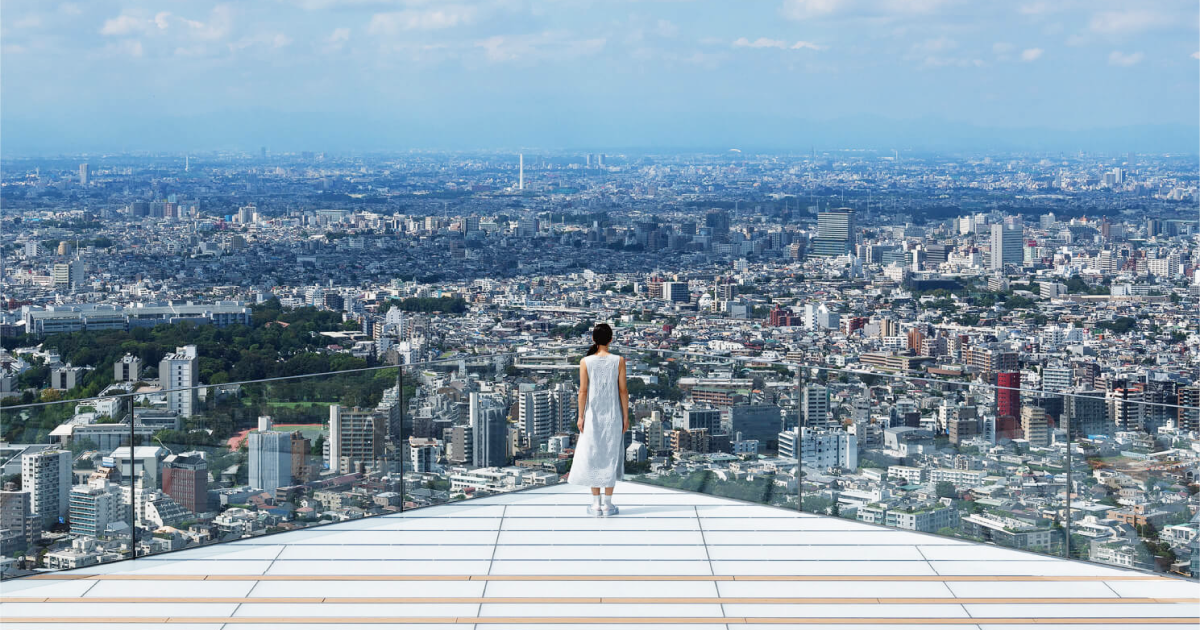 One of the most iconic places to visit if you are traveling to japan is the Shibuya Sky!
As everyone may know, Shibuya is located in the Tokyo Metropolis in Japan. Known for many aspects like the Shiba Inu statue to the Shibuya Crossing, and Miyashita Park with the great view. 
But! If you are looking for a view that introduces you to the whole city of Tokyo, Shibuya Sky is the best place to visit. 
Let me showcase you on how to get there and where to purchase the ticket. 
First of all, you can get to Shibuya Station by going on the JR Line from your starting point. So I advise you to look it up on Google and input your station to Shibuya station. 
Once you reach Shibuya station, the immense amount of LED Displays with multiple advertisements running on the screen is going to overwhelm you. 
Now spotting the location of Shibuya Sky will be quite easy as you can look up and look for the highest rising building. 
Located in the Shibuya scramble, you're going to find a lift that takes you up to the 14th floor called the Sky Gate. When you reach the Sky Gate, that is where you can purchase the tickets to the Shibuya Sky.
Please note that, even if you arrive at the gate, the venue might be full with people so you may not be able to visit the place at the time you wish. So it is best to purchase the tickets prior to visiting and doing so online, as you can save a couple hundred yen. If you are a student, you can also receive a student discount. 
Once you have purchased your tickets, you will make way to another lift where it takes you to the actual venue! 
Once you reach Shibuya Sky, you will be showcased with a tremendous view where you can see the Tokyo Tower, Tokyo Skytree, and Mount Fuji on a clear day!
And that's how you get to Shibuya Sky! If you do not visit this place while traveling, you're missing out big time so please visit! You will not regret a single moment, trust me. 
For more information, click here to check out the tickets and the overview of this location!
More blogs